These DIY Spice Blends are so easy to make! Learn how to make all of your favorite seasoning mixes at home, instead of buying them all at the store. They will come in handy again and again for all kinds of recipes.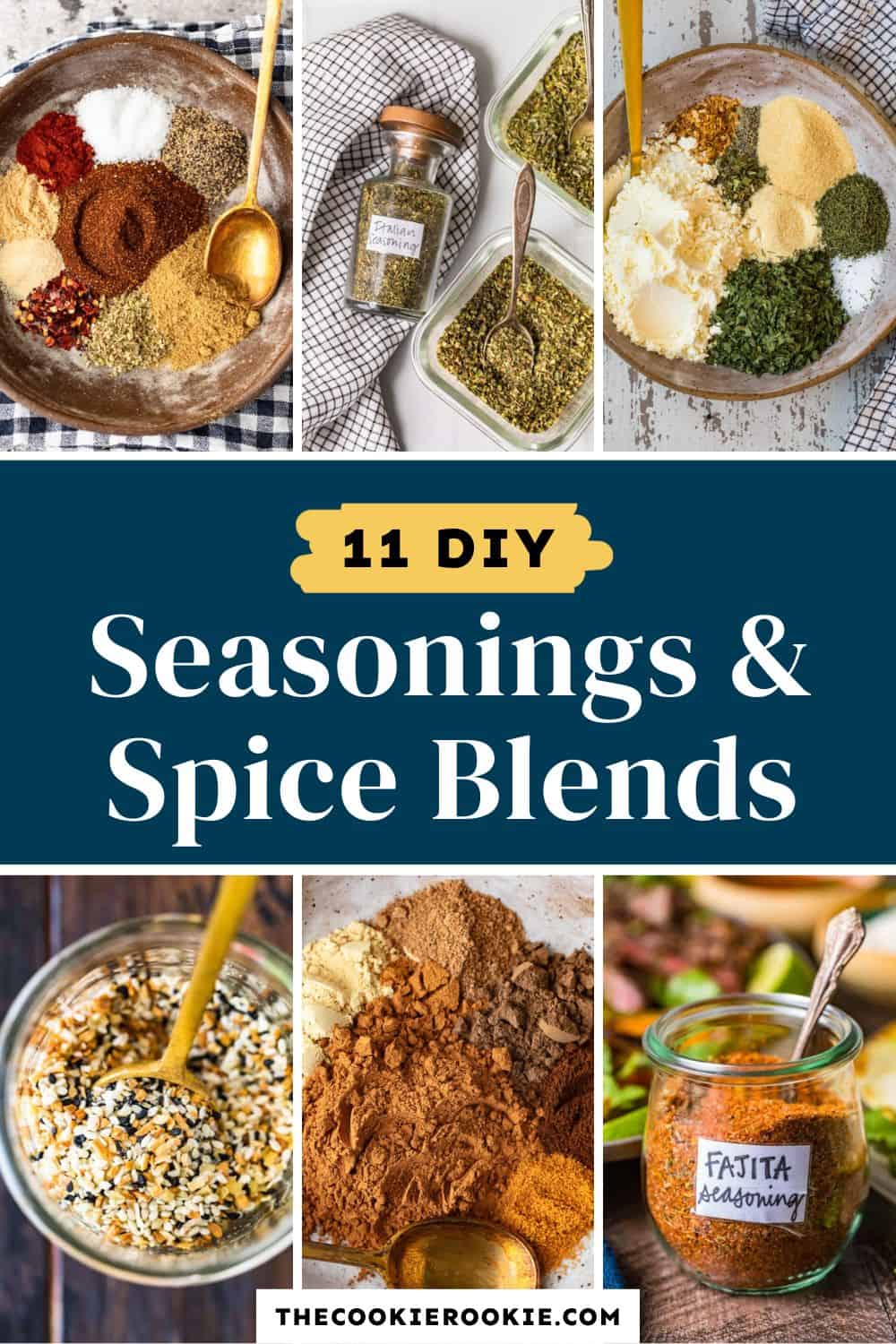 DIY Seasoning Recipes
Sometimes a recipe calls for a specific seasoning or spice blend that you don't have on hand. Buying a new mix for one recipe starts to feel unnecessary, especially when you could make homemade seasonings with the spices you already have in your pantry!
There seems to be a new trendy seasoning mix every season (hello everything bagel seasoning, pumpkin spice, and the list goes on), and it feels wasteful to buy every single one. Since these blends are just a mix of individual spices, you really don't have to buy a new mix if you already have the ingredients in your spice cabinet. And you probably do!
It's easy to DIY by combining a few things into a small bowl for one recipe, or make a full jar to store and use in the future. The recipes below are some of my favorites blends to use in so many different dishes!
Keep reading to learn how to make 11 different DIY seasonings, as well as some tips and ideas on how to use them!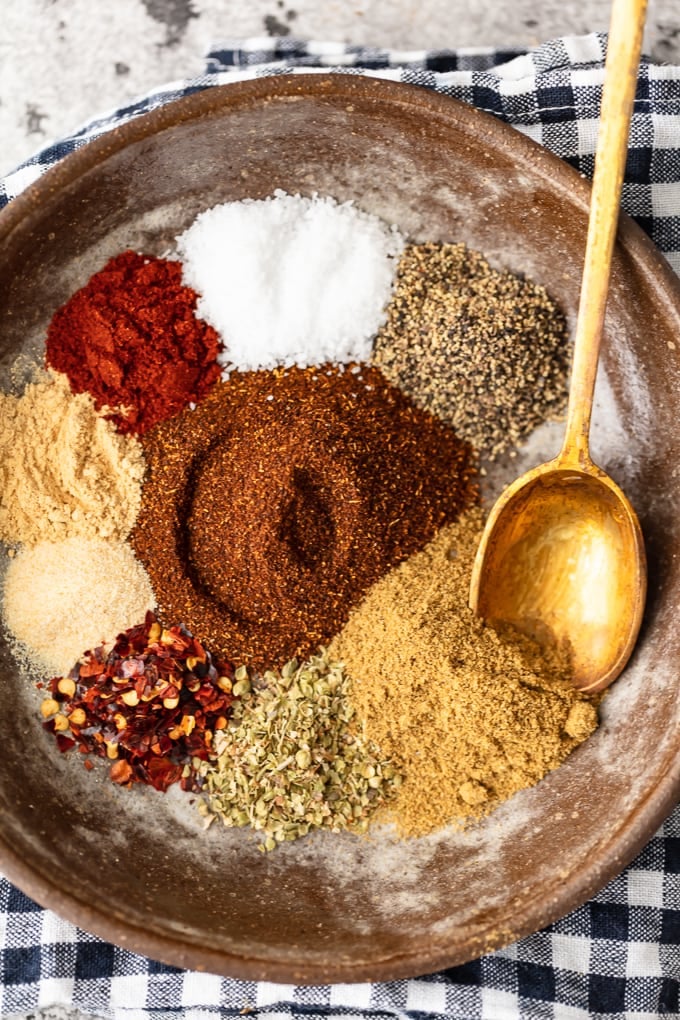 Why Make Your Own Spices?
There are a few reasons I recommend making DIY spice blends at home, but the main reason is convenience.
If a recipe calls for a specific seasoning mix that you don't have on hand, you might be able to make it yourself if you have the individual ingredients in your spice cabinet. 
And if you do have the individual spices, it saves you having to go buy yet another thing to sit in your cabinet.
You can make a smaller amount of a certain spice blend if you know you won't use it that often, instead of buying a full container of it.
You can control the ingredients you use in the mix. That means you can use the best of the best, the freshest of the fresh, or even add a small variation to your DIY seasoning mix if you want (or leave something out of you prefer).
If you buy herbs and spices in bulk, you can also save money by mixing your own spices.
What You'll Need
You don't need much to make your own spice blends at home, besides the individual spices and herbs listed under each recipe. But a couple of kitchen tools will help make things easier.
Airtight jars and containers to store seasonings.
Small mixing bowls to separate and measure out individual spices before mixing.
Measuring spoons to properly measure everything out (or use a kitchen scale).
Whisk to gently mix spices together.
Spice grinder (can also use a coffee grinder) to make fresh ground spices or condense blends into a powder (optional).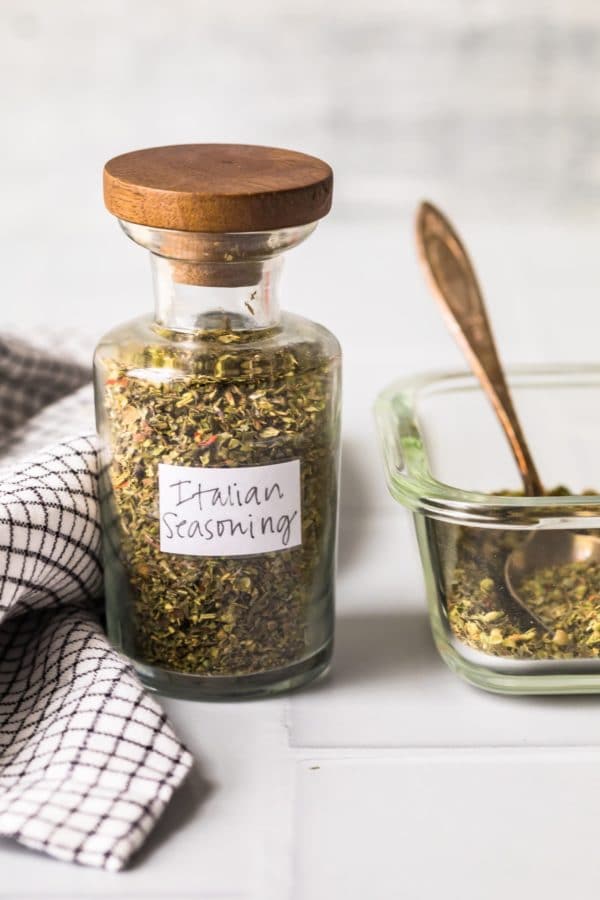 Italian Seasoning
Italian seasoning blend is a mix of savory dried herbs (like sage, basil, and more) that adds a beautiful flavor to any dish. It's particularly popular, of course, with Italian dishes, but there's no limit to when you can use this blend.
When to Use it: 
Season any of your pasta dishes to kick things up a notch.
Add some flavor to chicken, like this Grilled Bruschetta Chicken.
Add it to fresh bread for something savory.
How-to: Homemade Italian Seasoning Recipe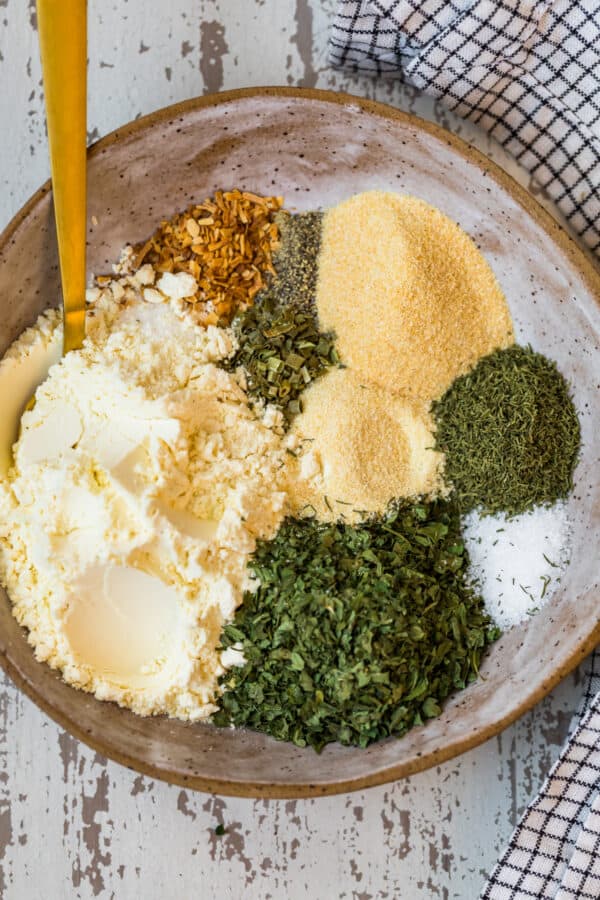 Ranch Seasoning
Everybody loves ranch, and this homemade blend means you can get that irresistable ranch flavor on anything and everything. The combination of parsley, dill, chives, and more is delicious savory. Skip the store-bought packets and make your own!
When to Use it: 
How-to: Homemade Ranch Seasoning Mix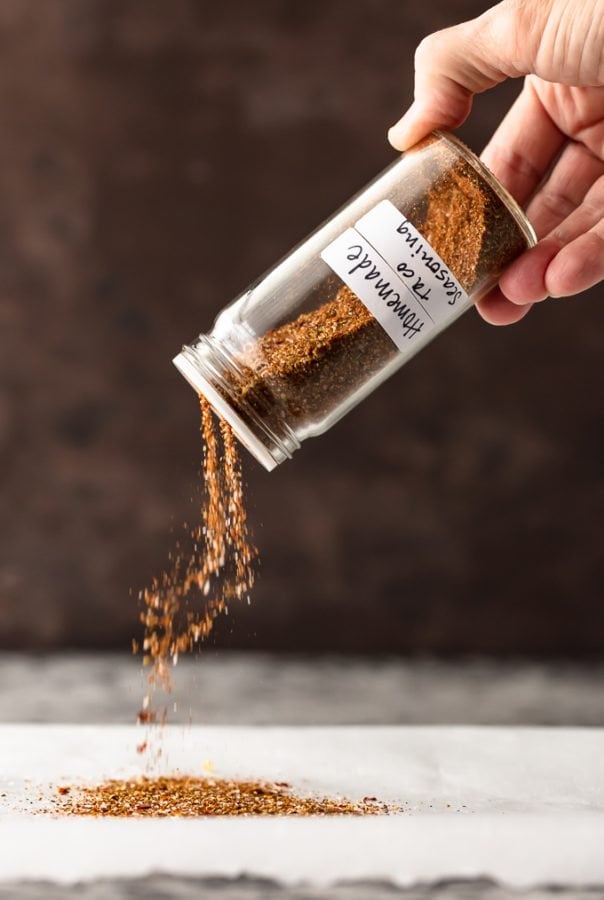 Taco Seasoning
Taco seasoning is a must for taco night. It adds the perfect level of spice and flavor to taco meats, but you can use it in all kinds of Mexican dishes.
When to Use it:
How-to: Homemade Taco Seasoning Mix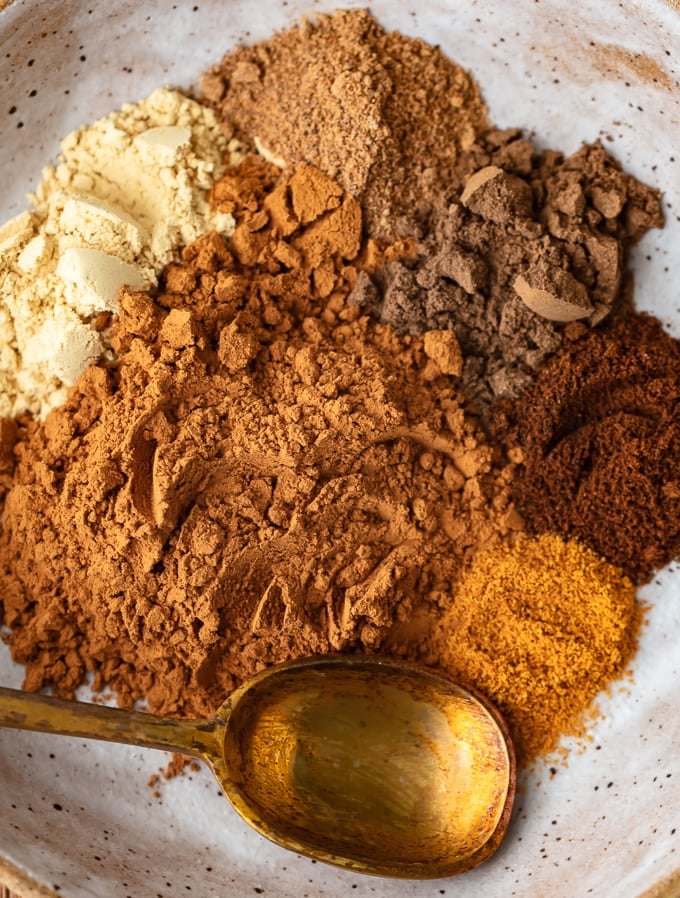 Pumpkin Pie Spice
This is another trendy spice blend you need in your cabinet. It's a mix of all the spices you'd add to a pumpkin pie, but you can use it on all kinds of pumpkin recipes.
When to Use it: 
How-to: Homemade Pumpkin Pie Spice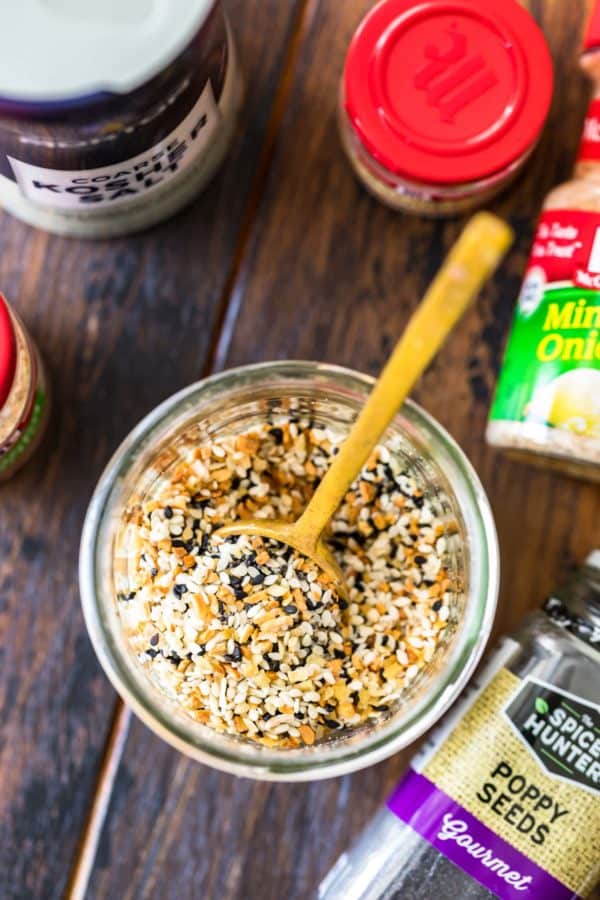 Everything But the Bagel Seasoning
If you haven't heard of this trendy seasoning blend, it's exactly what it sounds like. Imagine the flavor of an everything bagel, and remove the bread. That's what you get here (poppy seeds, sesame seeds, and more), and it adds the perfect savory mix to lots of dishes.
When to Use it: 
How-to: Homemade Everything Bagel Seasoning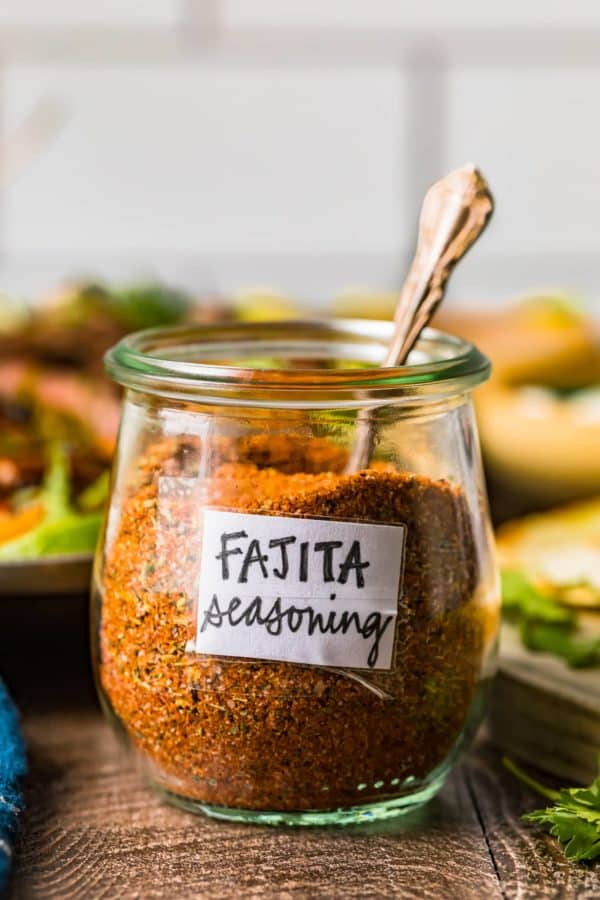 Fajita Seasoning
Fajita seasoning contains a mix of savory spices (like cumin and nutmeg) and herbs (like thyme and rosemary) that create a delicious but subtle blend. It's great for fajitas, of course, but works so well with lots of meats (chicken, beef, etc), tacos, and other Mexican dishes.
When to Use it: 
How-to: Homemade Fajita Seasoning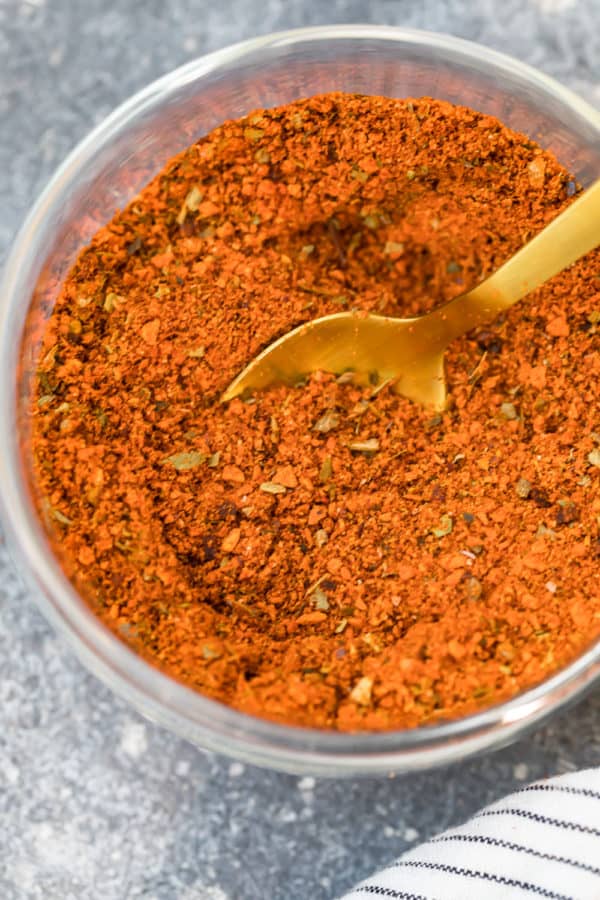 Chili Seasoning
This DIY chili spice blend packs the flavor and the heat. It's a mix of everything you'd want in a nice bowl of chili (like cumin, paprika, red pepper flakes, and more), but you can use it for other recipes too.
When to Use it: 
Use it for every bowl of chili you make! Try this Crockpot Chili or Vegetarian Chili.
Use it as a dry rub for meats.
Mix it into soups for extra flavor.
How-to: Homemade Chili Seasoning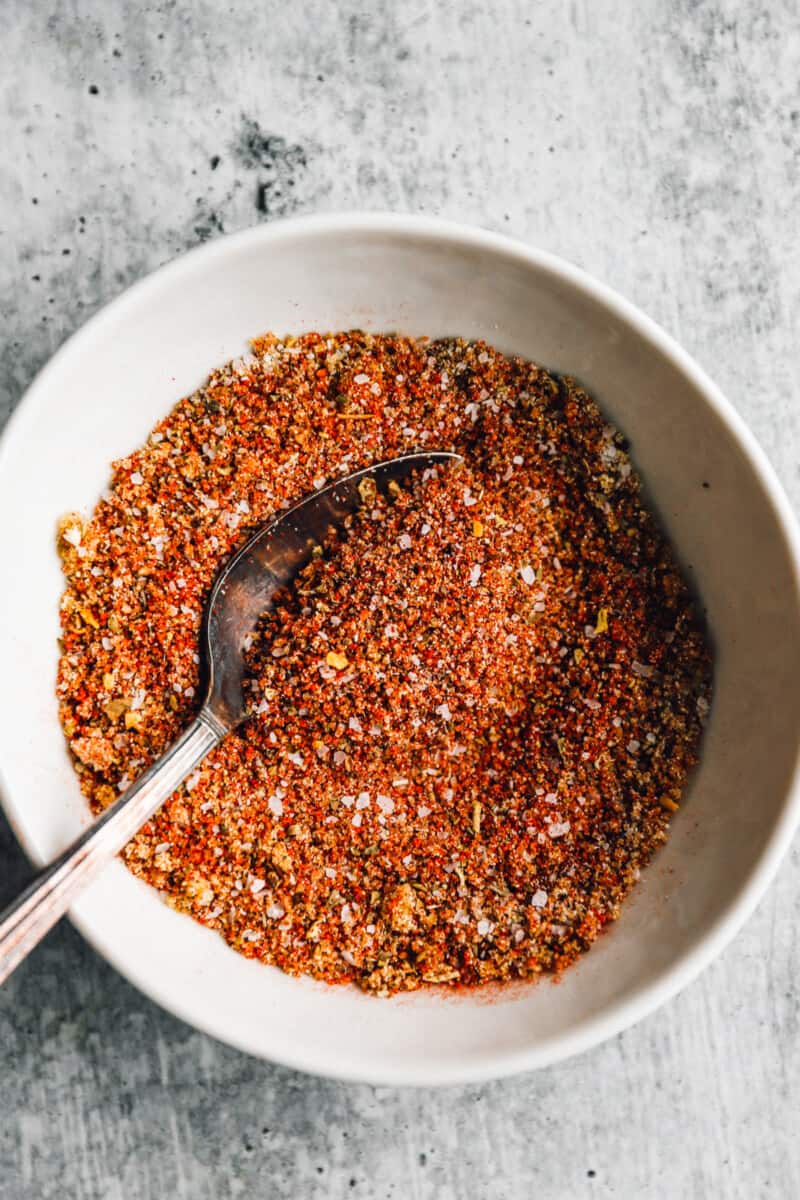 Chicken Seasoning
This mix of spices and brown sugar makes the perfect rub for chicken that comes out delicious every time. A little sweet, a little heat, and plenty of savory flavor. There are also plenty of variations you can try for slightly different flavor.
When to Use it:
Rub it on chicken breast, thighs, wings, or any cut you like, then grill, roast, or pan fry!
How-to: Chicken Spice Rub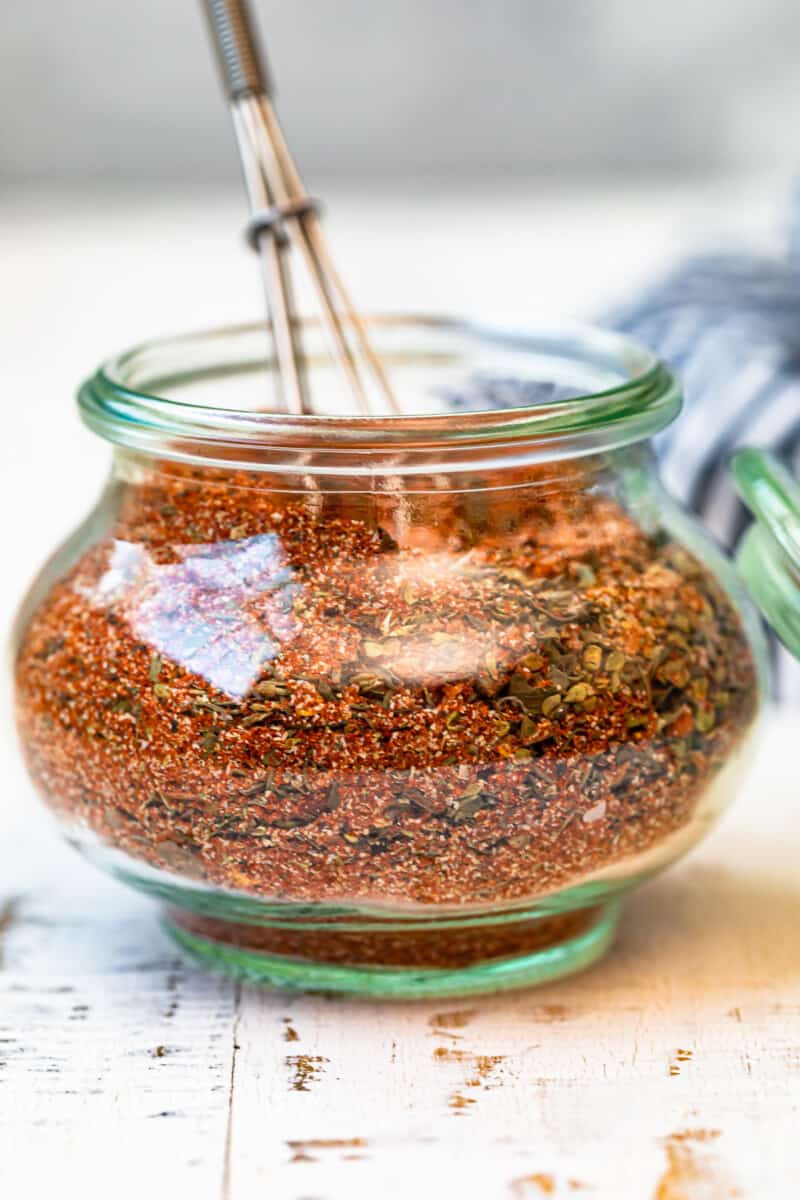 Creole Seasoning
In this DIY seasoning blend you'll find lots of dried herbs, like basil and thyme, as well as some spices to add a subtle heat, like paprika and cayenne pepper. Overall, it adds a rich savory, herby flavor.
When to Use it:
This mix is a must for this shrimp creole recipe!
Use it with any well-known creole dishes, like gumbo.
It goes well with all kinds of meat and seafood dishes.
How-to: Homemade Creole Seasoning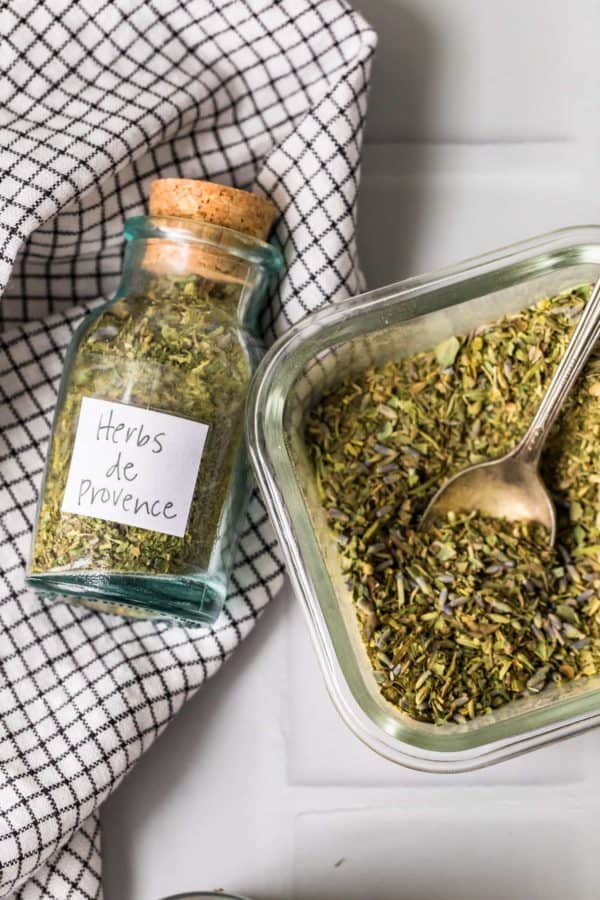 Herbs de Provence
Herbs de Provence is a blend of herbs often used in French cuisine. It adds a fragrant and savory flavor to lots of recipes. It's made with rosemary, tarragon, oregano, and lots more.
When to Use it: 
How-to: Homemade Herbs de Provence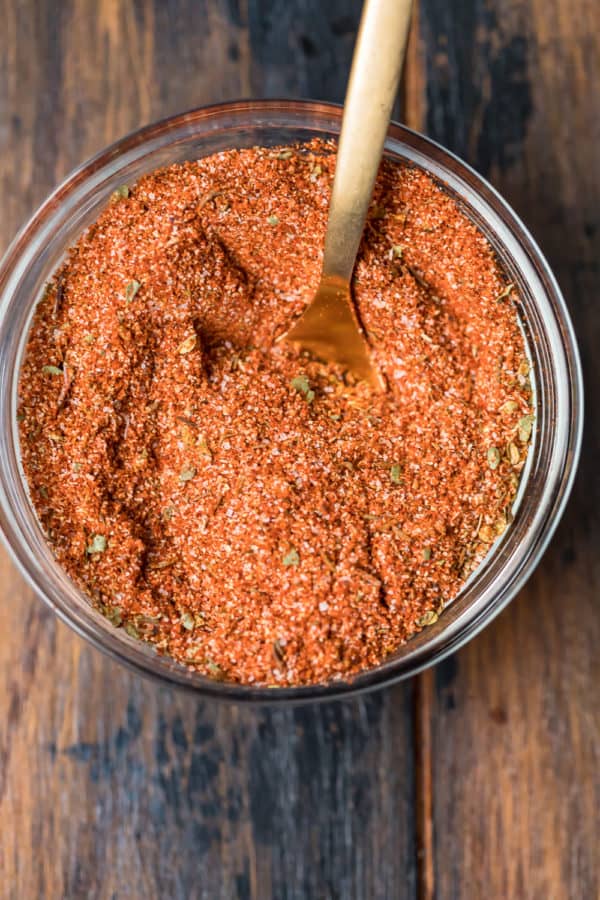 Blackened Seasoning
This seasoning blend is savory and a bit spicy too, thanks to the mix of paprika, cayenne, garlic powder, dried herbs, and more. It's mostly used to season meat and seafood, but you can add this rich flavor to anything you want.
When to Use it: 
How-to: Homemade Blackened seasoning
How long do homemade seasoning blends keep?
Generally you can expect DIY spice blends to last as long as any store-bought spices would last (so, a long time). As long as you are storing the DIY mixes in airtight containers, they should keep just fine anywhere from 6 months to 2 years. They won't "go bad" but they will lose their potency. It's recommended to refresh your spices every 3-6 months for the most flavor.
What are the best containers to store spices?
Any airtight container will work for storing DIY spices. Resealable bags are a great option for ease of storage, plus you can write directly on the bag to keep track of what it is. You can also buy a set of small spice jars for organization, plus they're visually pleasing!
You can get a set of small seasoning/spice jars like these to fill up and reuse as you go.
How do you store DIY spice mixes?
Store them in airtight containers, in a cool, dry place. Keep them in your regular spice cabinet, spice rack, or in your pantry.
How much do these spice recipes make?
Each recipe makes a different amount, but it's so easy to either make larger batches (for a seasoning you know you'll use often), or make less (if you just need it for a single recipe).
Now you can make all of these delicious homemade seasonings and spice blends yourself to fill your spice rack. Add them to all your cooking and take your dishes up a notch. Enjoy!