Colin Anderson, owner of Eureka Compass Vegan Food in St. Paul, Minnesota, declares his market the "Twin Cities Vegan Chef Collective." That's due in part to the diverse, eclectic creations served each week by John Stockman, Zachary Hurdle and himself, as well as other chefs who rotate behind the stove each week.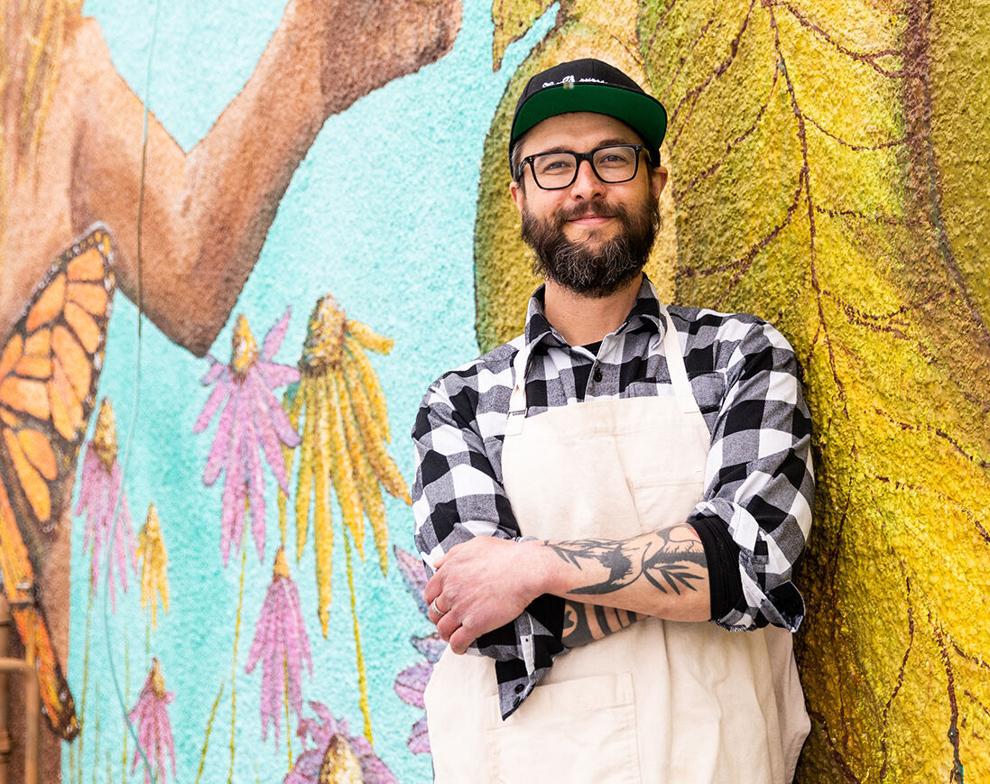 Anderson is the visionary, community organizer and owner behind Eureka Compass Vegan Food. His strategy includes plans to expand the bodega-style grocery store and take-out food counter from his current 300-square-foot location, to a 5,000-square-foot retail space later this year.
"I want to take the biggest successes of Eureka and amplify it in a financially sustainable model for the employees. Everything there will have meaning whether you recognize it or not while you're in there," Anderson says. His colleagues share this same vision.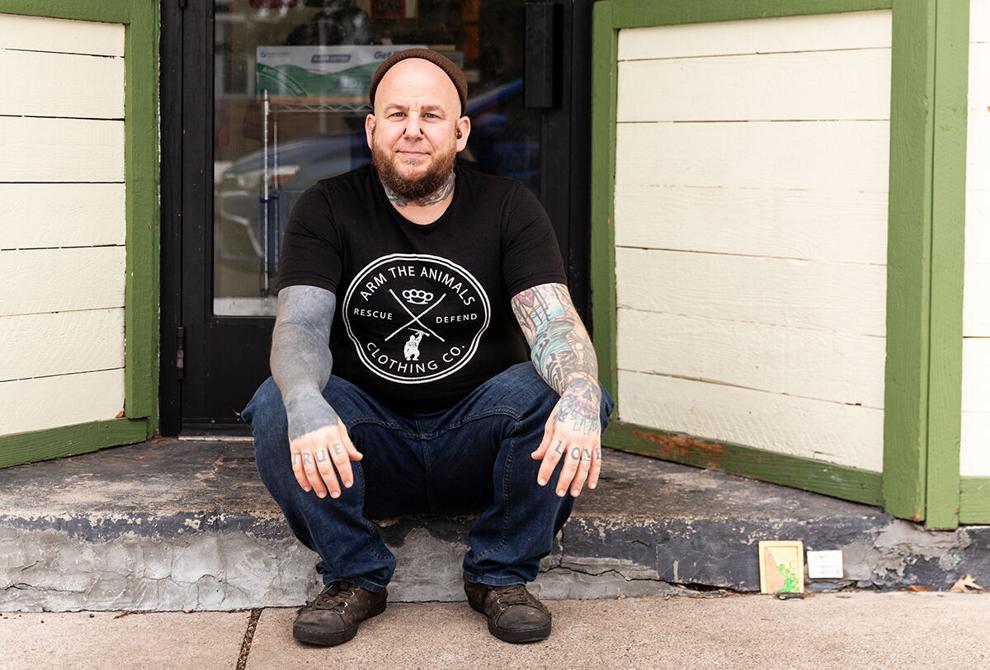 John Stockman of Black Market is strictly committed to a business model that only uses food grown in the Twin Cities. When produce is not in season, he uses only intercepted food waste, or food that is perfectly edible but destined to be discarded for one reason or another. "A third of food produced is wasted globally," Stockman says. "It's my goal to have a zero-waste business that leaves a good mark on the earth."
When he isn't rotating his menu offerings at Eureka Compass Vegan Food, Zachary Hurdle is cooking in area pop-up restaurants, where he's garnered a following for his East Asian-influenced cuisine. Hurdle's entrepreneurial spirit also drives his start-up, Switchboard Shop, a neighborhood marketplace primarily for cottage food producers.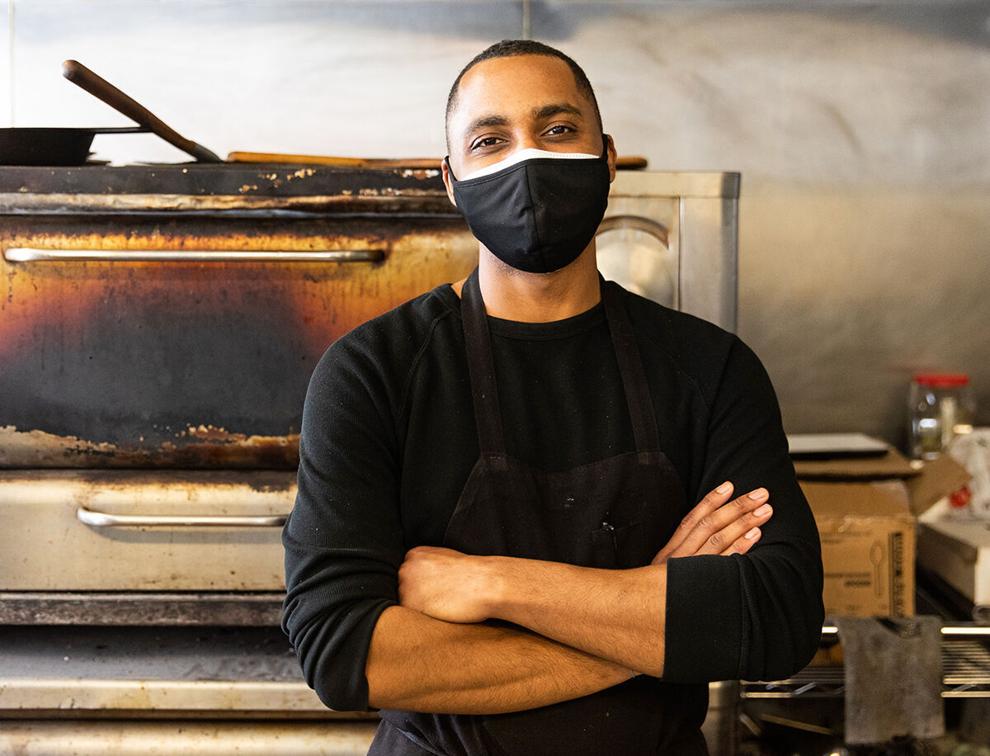 Anderson is guided by his principle that nothing needs to die or be exploited for one to live. His personal choice to follow a vegan diet lines up with his goal to impact the world around us — not just today, but for future generations as well.
With this principle in mind, Anderson, Stockman and Hurdle offer a few mushroom-based recipes to Feast and Field. Rich, satisfying and deeply flavored, mushrooms bring a tender, toothsome texture and meaty quality few other substitutes can for the vegan and vegetarian diets. Eureka's savory umami-centric recipes are no exception. From a gluten-free biscuit to a weeknight-friendly pasta, Eureka brings mushroom magic to dinner.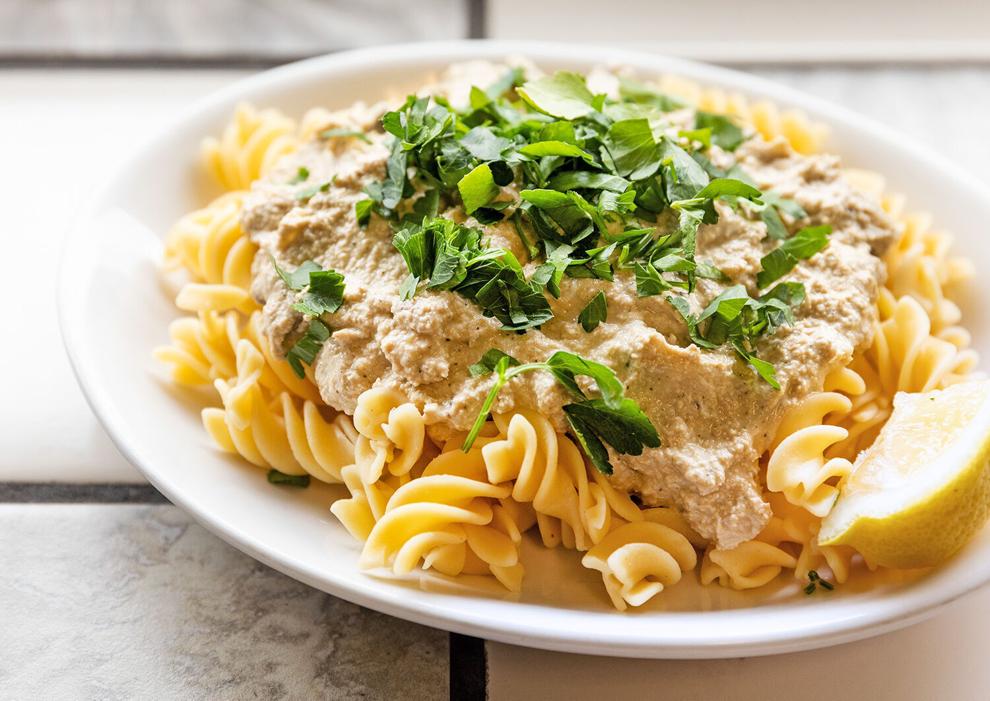 This mushroom pasta features a mild cream sauce that goes great with your favorite green vegetable.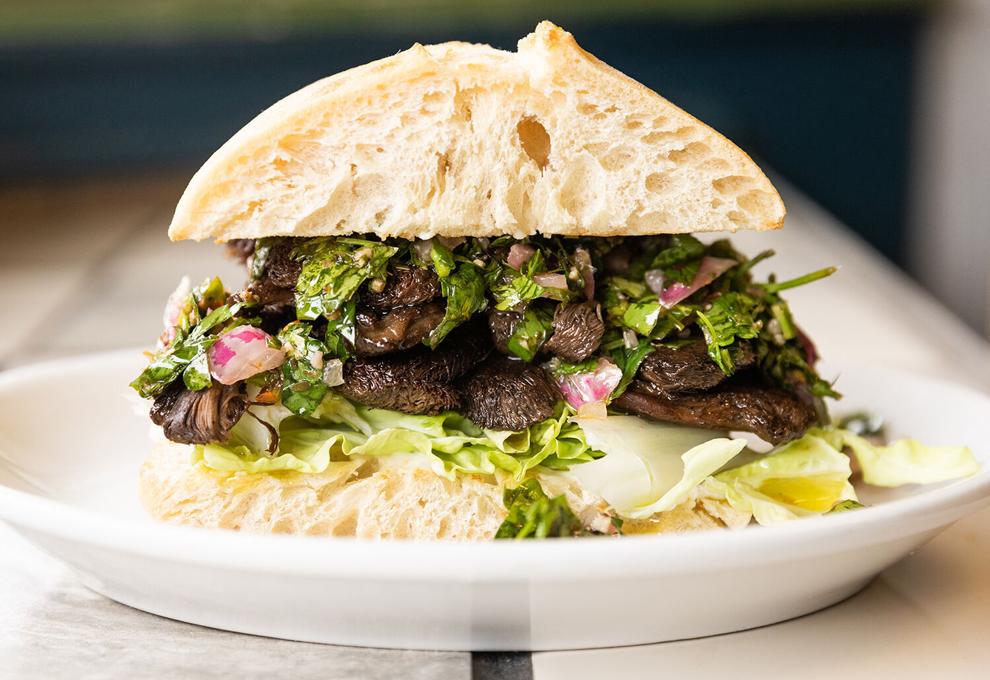 Lion's mane mushrooms are the "meat" in these vegan sandwiches. An added bonus: Leftover chimichurri is a versatile condiment.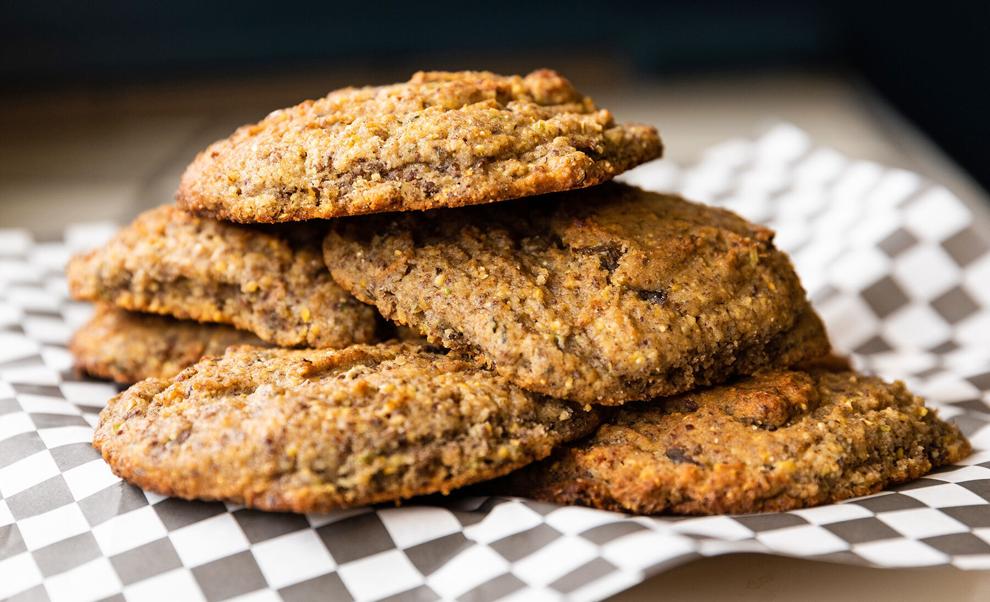 Gluten-free biscuits are versatile & go great with soup, salad, pasta or the ever-popular biscuits & gravy.
Fermenting mushrooms takes a bit of planning for this vegetarian dish, but the payoff is well worth the effort.