There's nothing like the explosion of flavor that blesses your taste buds every time you bite into a fresh seafood taco. With these Epic Fish Taco Recipes, you'll feel like you're dining at the best restaurant in all of Mexico!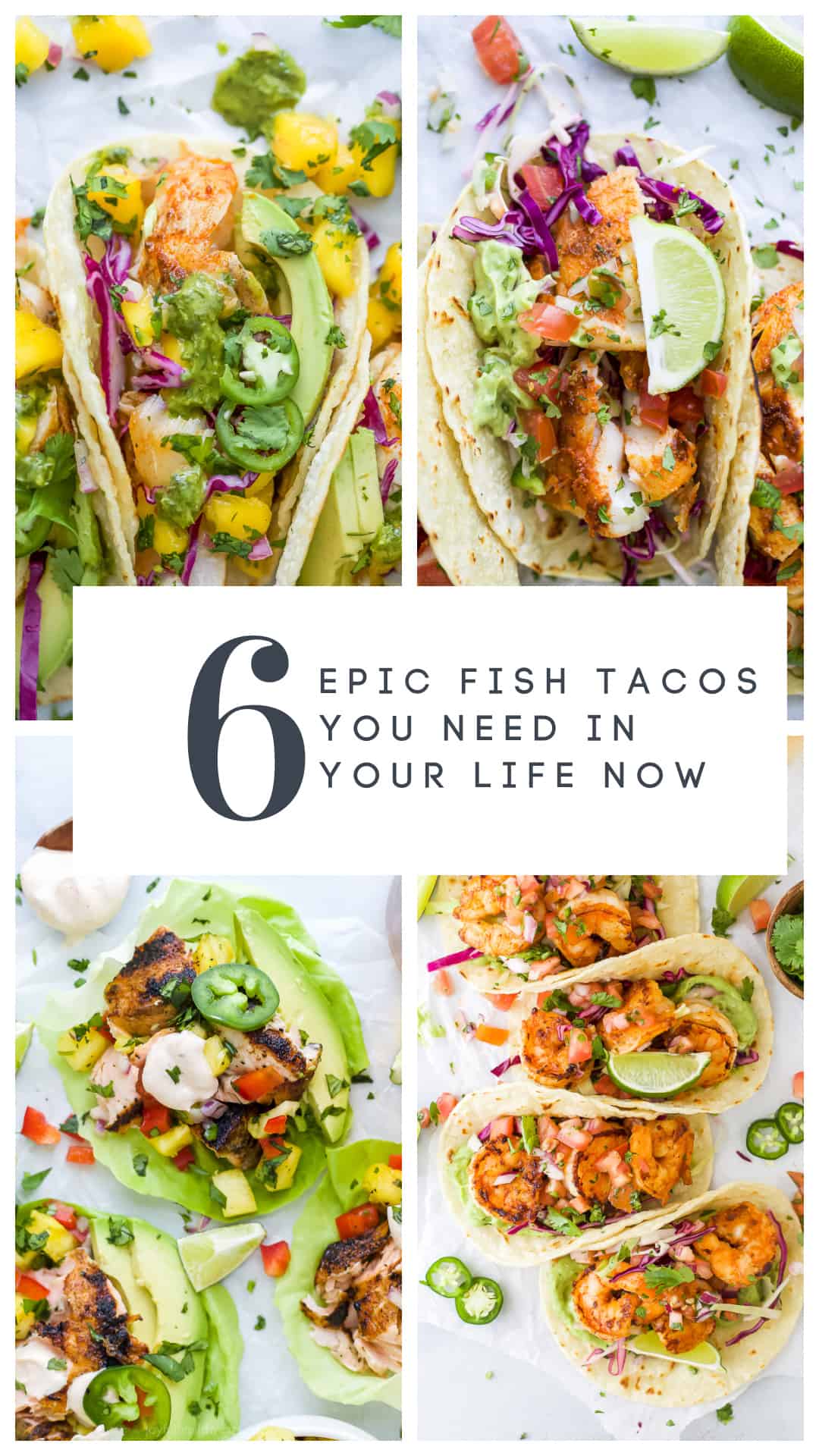 What Kind of Fish is Good for Tacos?
Fish tacos are typically made with white fillets that are lean, flaky and mild in flavor. Local fish are the freshest options, but they tend to be pricier than the fillets you can buy at the grocery store. Common varieties to use for tacos include snapper, mahi mahi, halibut, cod, tilapia and bass. A few of the recipes in this roundup use shrimp or salmon as the featured fish instead.
Are Seafood Tacos Better With Corn or Flour Tortillas?
This really depends on your own personal preference. While corn tortillas are used traditionally, many people prefer the taste and texture of flour tortillas, which is totally fine. You could even omit the tortillas altogether and wrap your taco fillings in lettuce!
Tasty Taco Pairing Ideas
Wondering what to serve with your wholesome seafood tacos? Leave it to me.
6 Irresistible Fish Taco Recipes
These fresh and flavorful fish tacos are about to sweep you off your feet! Made with authentic Mexican fillings and your favorite tortillas, you'll be rotating through these recipes again and again.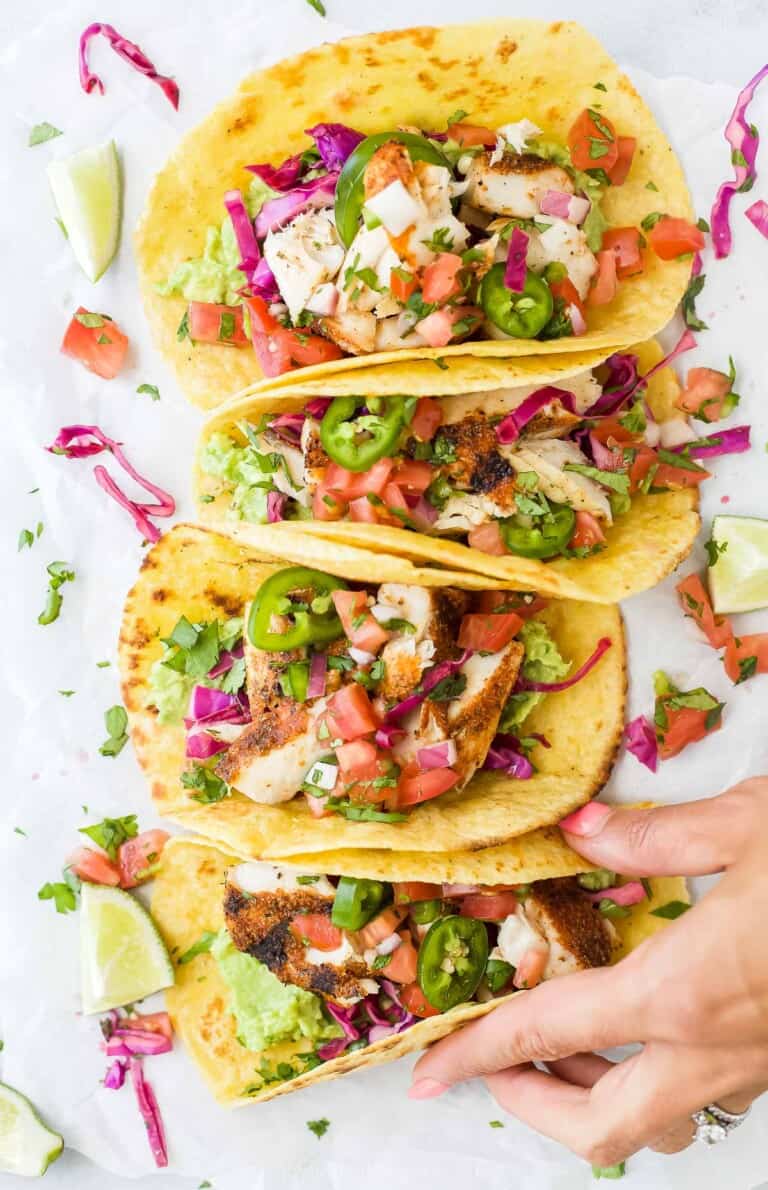 Grilled Mahi Mahi Tacos
Featuring seared mahi mahi, mashed avocado, homemade chipotle lime crema and crunchy cabbage slaw, these classic tacos are hard to beat. The fish is rubbed with a smoky, garlicky spice blend to tie everything together.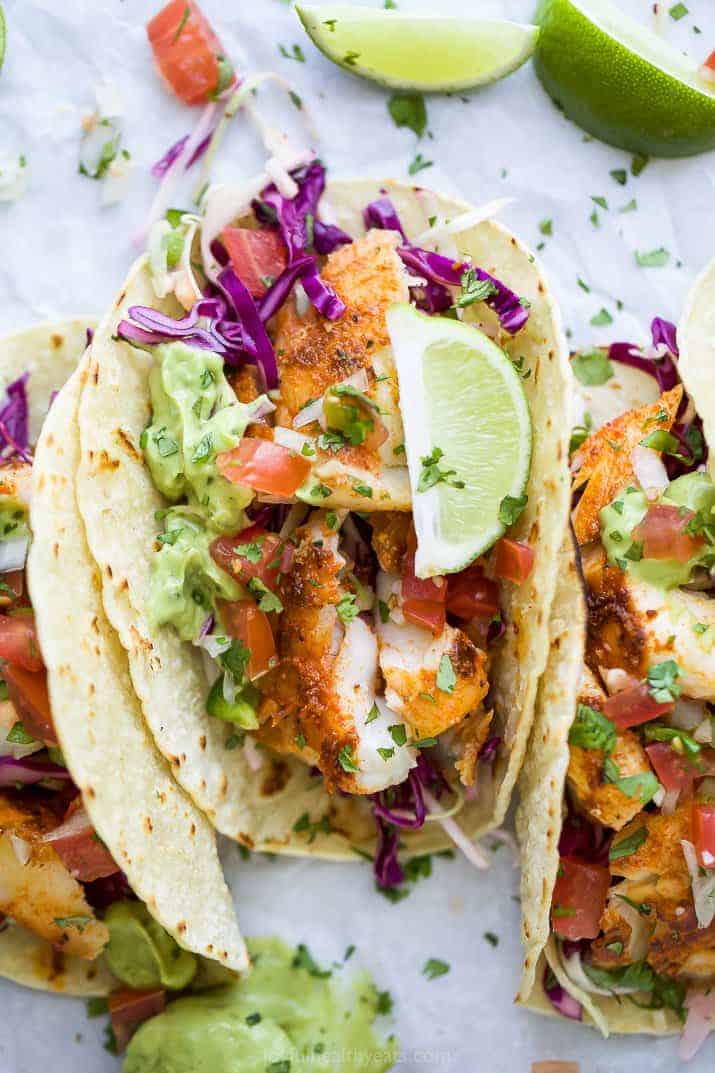 Baja Fish Tacos with Avocado Crema
Flaky cod fillets are pan-seared to perfection and wrapped into soft corn tortillas along with pico de gallo, cabbage slaw and avocado crema. The combination of flavors and textures is incredible!
Grilled Fish Tacos with Mango Salsa
Prepare to experience heaven in a taco. Sweet and spicy mango salsa mingles with tangy chimichurri sauce, fresh avocado slices, tender grilled cod and more.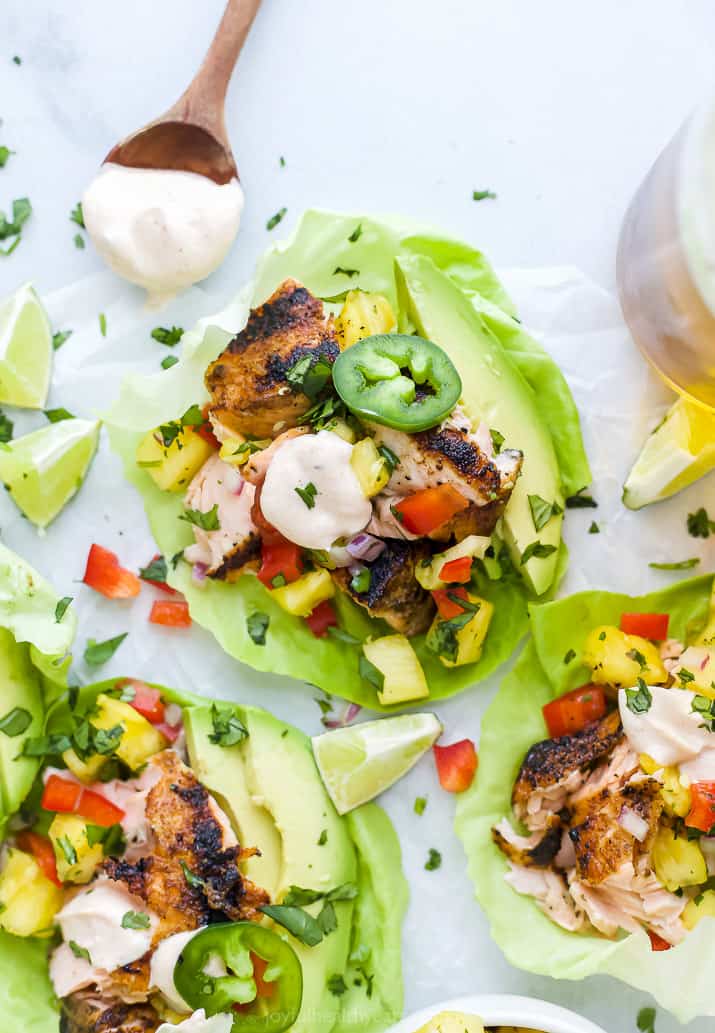 Southwestern Grilled Salmon Tacos with Pineapple Salsa
These 30-minute tacos feature a bright and fruity pineapple salsa, a smoky chipotle lime crema, flaky grilled salmon and creamy avocado. They're served on lettuce wraps to keep them light, fresh and gluten-free.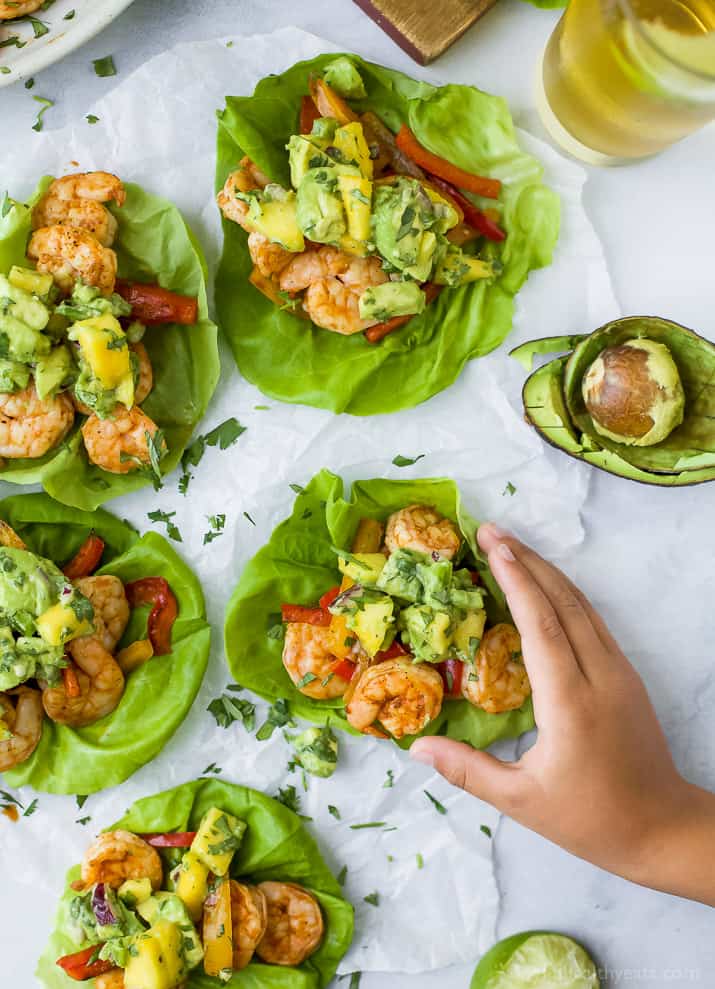 Shrimp Tacos with Mango Avocado Salsa
These tacos also forego the tortillas in favor of fresh butter lettuce. They're made with juicy grilled shrimp, charred bell peppers and homemade mango avocado salsa.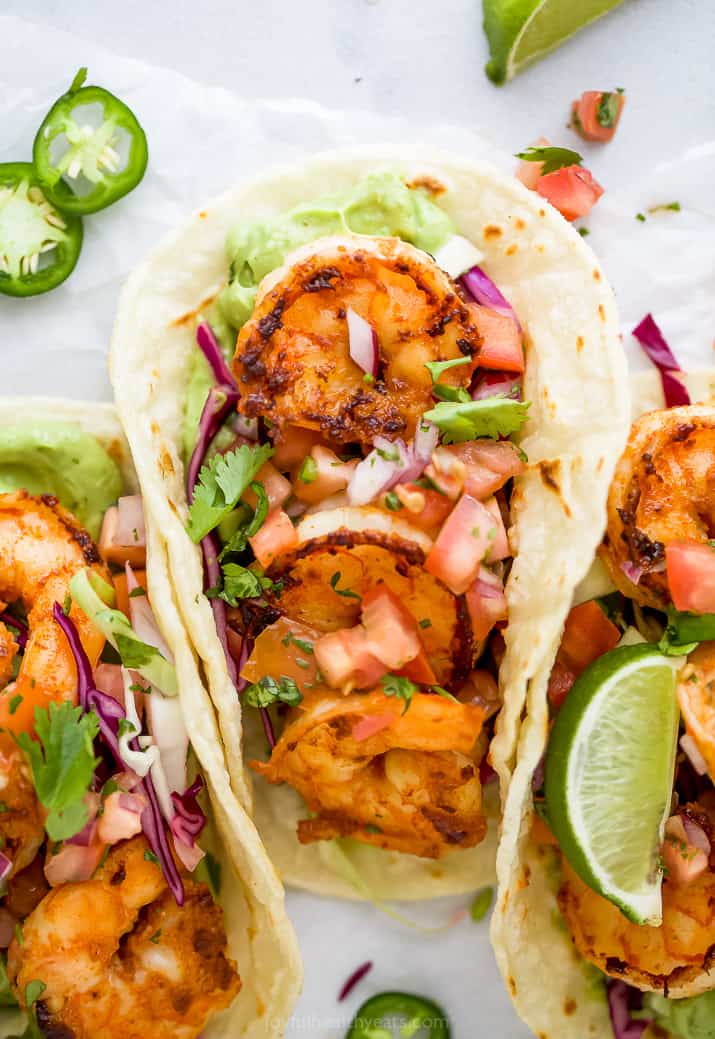 Spicy Shrimp Tacos with Cilantro Lime Slaw
In the mood to heat things up? These spicy shrimp tacos are calling your name. They feature cabbage slaw, avocado crema and pico de gallo.