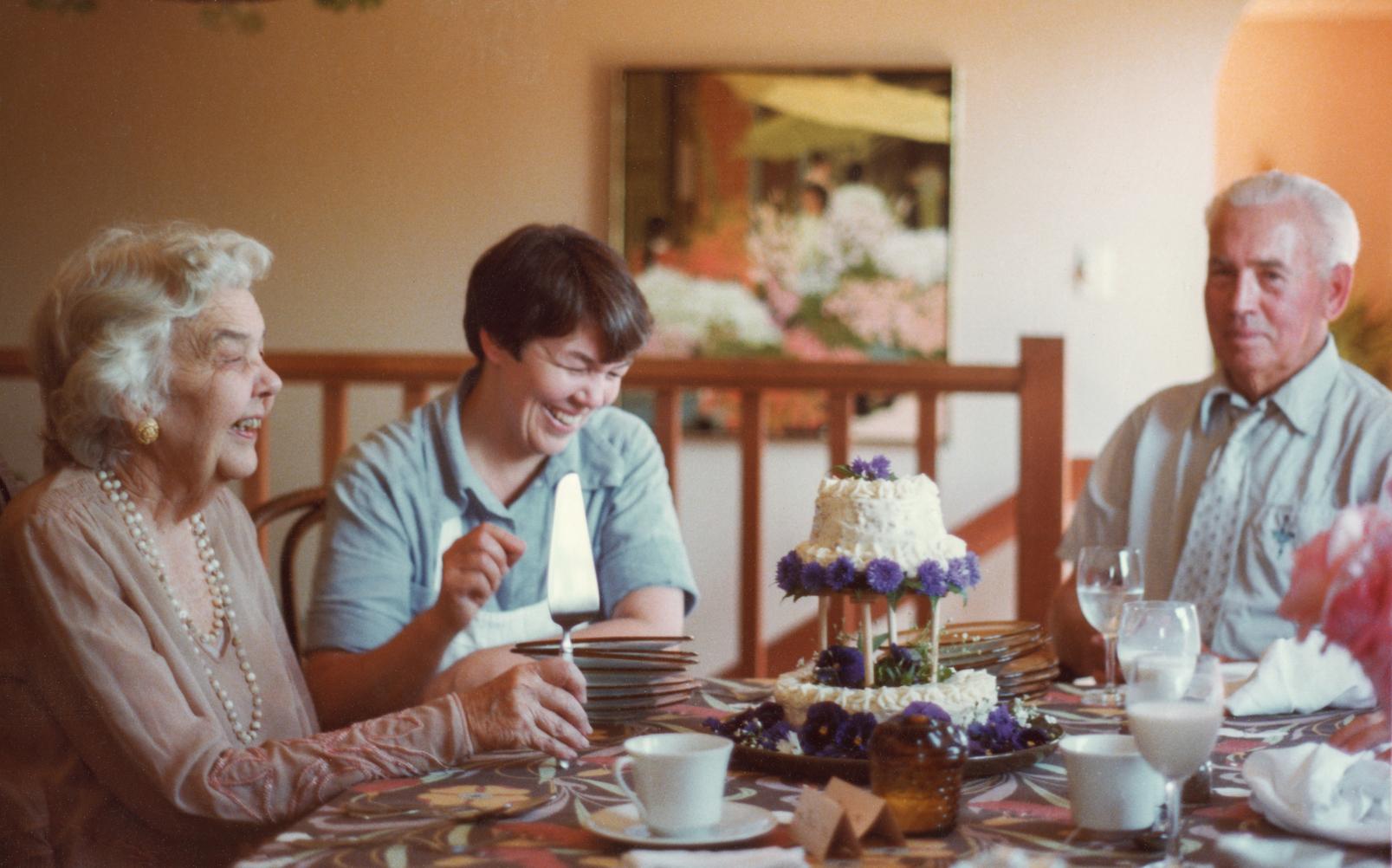 Food legend Sally Schmitt reflects on life after cooking in restaurants like the French Laundry
Editor's Note: This is an excerpt from the late Sally Schmitt's new cookbook, "Six California Kitchens: A Collection of Recipes, Stories, and Cooking Lessons from a Pioneer of California Cuisine" (Chronicle Books), which comes out Tuesday, April 5. Schmitt was the original founder and chef of the French Laundry in Yountville, where she helped permanently change the Bay Area dining world. She recently died at age 90. Here she is remembering her life after restaurants, cooking at home for just herself and her husband, Don. At the end, there are her recipes for green eggs with ham, a Schmitt family brunch favorite, and the coffee pots de crème she served at the French Laundry.
In 2008 Don and I truly retired. We moved from all the hustle and bustle at the Apple Farm to a quiet little cottage, which we had completely renovated, in the small town of Elk, about 30 miles … northwest of the farm. Elk is on the Mendocino coastline, and we arranged it so my kitchen window looked out over that beautiful, rugged Northern California shore. I had gone from cooking for fifty people at the French Laundry to twelve for the classes I taught at the Apple Farm. And now, finally, I was fixing meals just for the two of us. It was the first time in many, many years that I cooked for only two — really since we were first married, a half-century ago, before the children arrived.