"Theme park" usually conjures up images of roller coasters, but rides aren't the main attraction at these quirky spots. Instead, visitors embark on immersive experiences; whether that means role-playing characters in a yearlong Renaissance world or physically plunging into crocodile-filled tanks. Unusual amusement parks are on trend—Saudi Arabia has plans to open an "extreme park" on an oil rig in the Arabian Gulf in 2025. Read on to learn how parks around the world are giving visitors the chance to escape reality.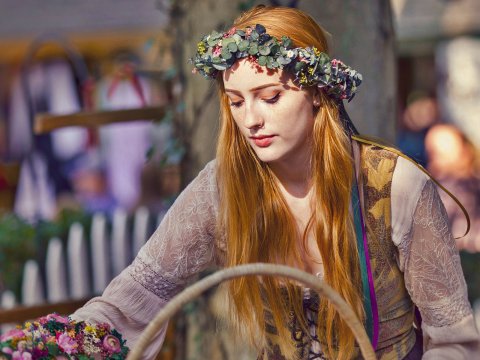 Evermore
Pleasant Grove, Utah
The main attractions at this theme park aren't rides—there aren't any—but, instead, trained actors who play fantasy characters. A yearlong Renaissance fair, Evermore invites visitors to join a guild, learn characters' backstories and role-play their own, while participating in various tasks and quests.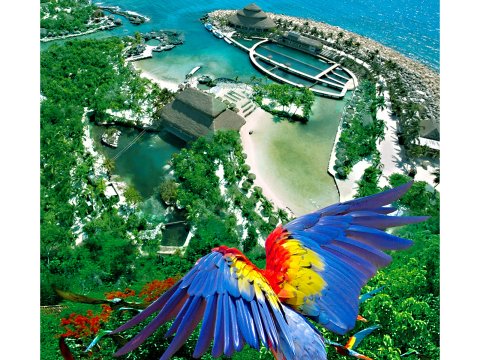 Parque Xcaret
Cancún, Mexico
This park is named for the nearby archaeological site, Xcaret, formerly a Mayan settlement. Rather than man-made roller coasters, the theme park uses the natural environment to give visitors thrills. Swim with nurse sharks and explore underground rivers and caverns, then in the evening, catch a live performance depicting Mayan culture.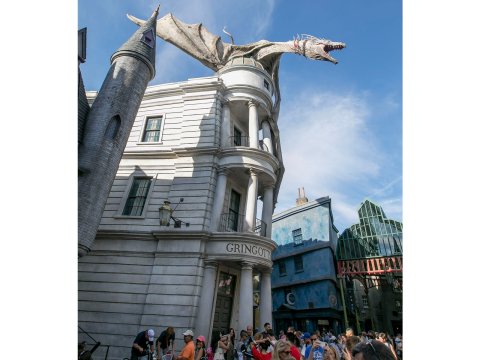 The Wizarding World of Harry Potter
Orlando, Florida
A tried-and-true favorite, Universal Studios' replica of the world of Hogwarts gives visitors a chance to shed their Muggle status and hop off platform 9¾. Cast spells, drink butterbeer and ride the Hogwarts Express from Diagon Alley to the village of Hogsmeade.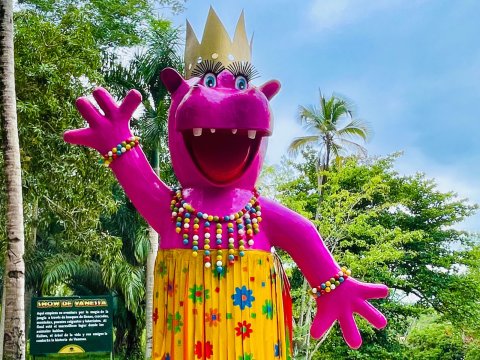 Hacienda Nápoles
Puerto Triunfo, Colombia
Built by the Colombian government on the grounds of cocaine kingpin Pablo Escobar's estate, the entire park is themed around the notorious drug smuggler's life. Check out the bullfighting ring, antique car collection, water attractions and wildlife sanctuary—just beware of Escobar's so-called "cocaine hippos" outside the park, which have multiplied by the dozens from the four animals Escobar originally smuggled into the country.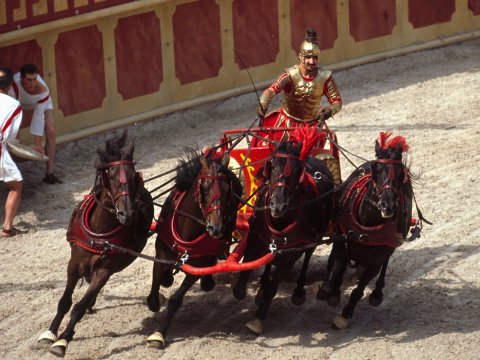 Puy du Fou
Les Epesses, France
This theme park centers around interactive historical drama performances with high-tech special effects, where visitors embark on Viking expeditions, gladiator fights and more. There are also reconstructed historical settlements, and the six on-site hotels are themed—stay at a Middle Age citadel, a Versailles replica or in a Merovingian-era thatched roof hut, among others.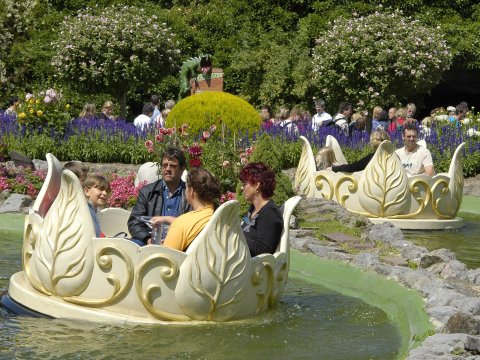 Phantasialand
Brühl, Germany
Feel as though you're traveling the world in just a day at this winner of Parkscout's award for Europe's Most Immersive Theme Park in 2020. From the West African savannah to historic Berlin, each section has corresponding rides. Plus: Enhance the enjoyment with free admission on guests' birthdays.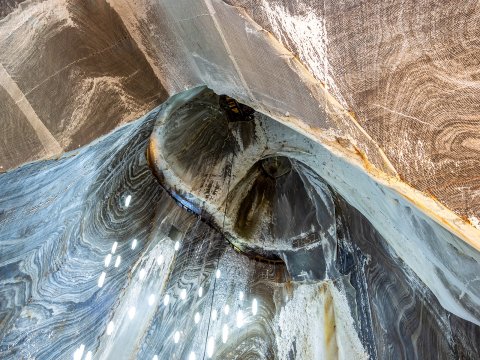 Salina Turda
Turda, Romania
Salt was mined here in the age of antiquity and throughout the Middle Ages. Now the site, 394 feet below Earth's surface, is part museum, part subterranean sci-fi theme park. Take a boat ride in the underground lake, play mini golf, bowl and ride a Ferris wheel. Then, take a dip in the ​​Durgău Salty Lakes, thought to be a natural remedy for joint pain and inflammation.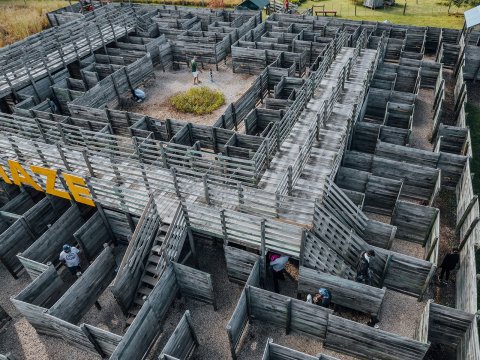 Plett Puzzle Park
Plettenberg Bay, South Africa
Missing a piece of the puzzle? Stop by this park along South Africa's Garden Route and pick up the pieces. Don't underestimate the life-sized, three-dimensional maze, known to be a challenge for adults and children alike. Another fan favorite? The Forest Puzzle Walk, a nature hike with brain games set up along the way.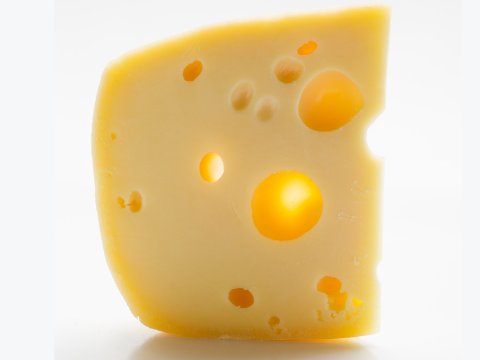 Imsil Cheese Theme Park
North Jeolla Province, South Korea
Immerse yourself in a cheese utopia. Opened in 2004 to celebrate the country's newfound love of cheese, this theme park boasts a Cheese Playland, venues to learn about the cheese-making process and, of course, opportunities to gorge yourself on dairy.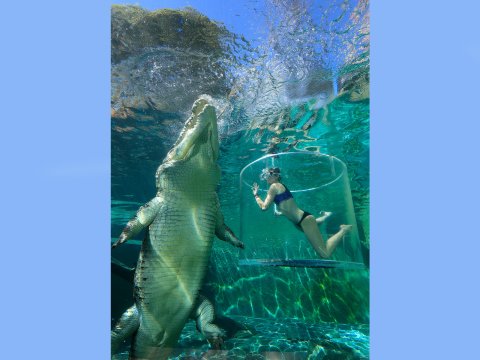 Crocosaurus Cove
Darwin, Australia
This reptilian-themed park is perhaps best known for the controversial "Cage of Death" in which visitors are enclosed in a clear cylinder and dropped into croc-filled waters, where the 20-foot long creatures circle for 15 minutes. If that's not your cup of tea, guests can visit the reptile house to learn about 70 species of Australian reptiles from a distance.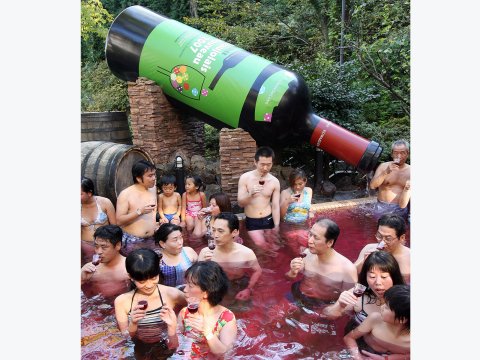 Yunessun Spa Resort
Hakone, Japan
Hot spring water powers the water slides at this spa theme park, so visitors can enjoy warm water any time of year. But another unique immersive experience lures guests to the resort: pools filled with coffee, wine, green tea and sake, said to rejuvenate skin. Just no drinking allowed!