Russell Redding inspected some raised beds of garlic, admired a planting of the herb tarragon, and chatted with his host farmer inside a high tunnel as a handful of photographers snapped pictures.
The June 3 visit was like any tour that Pennsylvania's ag secretary might take to a rural produce operation —except that instead of being surrounded by pasture or silos, the farm's straw-matted lettuce beds grew in back of a line of rowhouses.
The home base of York Fresh Food Farms occupies a wedge of land in a residential quarter of York, where most of the 44,000 residents are people of color and nearly a third are impoverished.
Redding has visited urban farms before in the near decade he has spent as ag secretary in stints under two Democratic governors.
But in the past three years or so, Redding has been expanding the Ag Department's work with urban growers and the food needs they help to address.
Redding hasn't shifted attention away from rural agriculture or from food processing, which account for most of the state's food output.
Rather, working largely without fanfare, Redding has gradually created a bigger tent for the agency that he says needs to address the needs of all Pennsylvanians.
"There's no single incident. I think it was a convergence of things" that led to the change, he said.
Redding said his views began to evolve after he read the state's 2018 economic impact study for the ag industry.
The report found a lot of food production happening in cities, which Redding said might not all be captured by USDA statistics.
He also began to rethink the agency's approach to food assistance.
He has championed the Pennsylvania Agricultural Surplus System, which helps farmers route to food banks product that might otherwise go to waste. And last year he shepherded $10 million in federal pandemic aid to provide fresh food in low-income communities.
But Redding doesn't see charity as the whole solution.
"We were really good at handing things out and being a champion for product that was coming through the USDA. But what about our own work to grow that capacity in different communities?" he said.
In other words, helping people obtain fruits and vegetables in part means equipping them to grow the food themselves.
So when he and Gov. Tom Wolf proposed the PA Farm Bill in February 2019, Redding made sure the $23 million in new ag spending included $500,000 for urban ag.
That annual line item has funded 70 projects in its first two years. York Fresh Food Farms has received two grants totaling $64,000 — money that has helped the organization expand production and distribution.
Food and Justice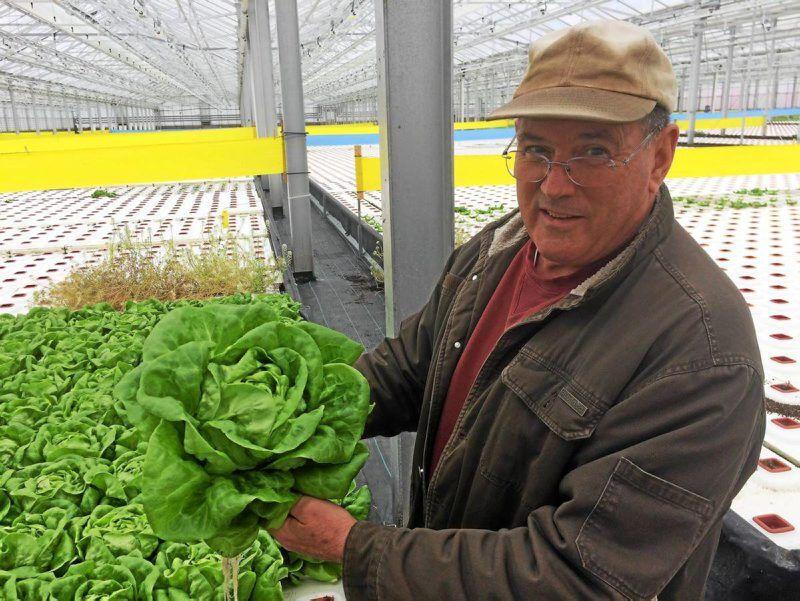 When he explained how his views on urban ag have changed, Redding did not initially bring up the May 2020 murder of George Floyd by a Minnesota police officer.
But it was in response to the protests following Floyd's death that Redding made one of his most direct and public statements of his views.
In a column that appeared June 13, 2020, in Lancaster Farming, Redding committed the Department of Agriculture to confronting challenges that keep Black people from participating in farming.
"To truly honor diversity, I will be more intentional to make the industry more diverse, equitable and accessible," he wrote. "I will work even harder to extinguish barriers and the fires of injustice."
When asked last week about the Floyd protests, Redding said they heightened his concerns about racial injustice and prompted him to put them in writing.
As an appointed official, Redding has generally avoided controversial or strident comments, preferring safe remarks about the management of the department and the needs of farmers.
This approach is standard for Pennsylvania Cabinet members, though it sets Redding apart from some of his elected counterparts in other states.
Florida Ag Commissioner Nikki Fried, a Democrat, has clashed with the Republican governor and is now running to take his job.
Texas Ag Commissioner Sid Miller, a Republican, is suing the Biden administration (as a private citizen, not as a public official) over a debt relief package for farmers of color.
The program is designed to redress years of discriminatory lending practices at USDA, but Miller says it is unfair to white farmers.
For his part, Redding remains decidedly unrancorous even when he describes the situation in poor neighborhoods as "food apartheid."
Activists have proposed that term as an alternative to "food desert." The problem, they say, is not that urbanites can't get food; it's that racist policies have allowed them access mainly to food with little nutritional value.
Redding said the phrase is a way to emphasize who has access to good food and who doesn't.
"It's a strong term, but it's meant to get the attention of local leaders and others that we have a serious issue in terms of food access in the nation, but I would say in Pennsylvania as well," Redding said.
Redding said he got no instructions from the governor to become more vocal on racial equity. But many Ag Department employees have been concerned about that issue for a long time, and he said the agency needs to be responsive to all Pennsylvanians.
Growing Food Where It's Needed

Since writing last summer's opinion piece, Redding has continued to weave racial justice into his messaging.
During January's virtual Pennsylvania Farm Show, "Cultivating Diversity" was one of several panel discussions he hosted about hot topics in the ag industry.
In September's annual meeting of the National Association of State Departments of Agriculture, Redding joined with the ag secretaries of California, Colorado and Oregon in proposing an amendment to the group's official policy.
The resolution, which passed unanimously, endorses the general effort to promote diversity and inclusion in ag.
Redding is also supporting state legislation that would create a commission to seek expanded opportunities for socially disadvantaged farmers. Education, careers and access to capital would be key fields of study.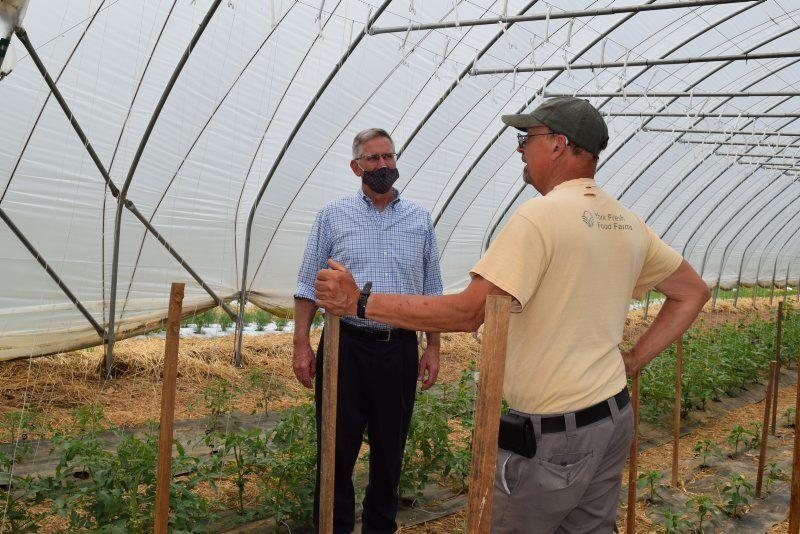 Hannah Smith-Brubaker, executive director of Pasa Sustainable Agriculture, thinks Redding is right to promote urban ag. She has been impressed by how much food city growers can produce.
And after last year's pandemic-related disruptions in the food supply chain, "I would say that having people growing food in urban centers is just an essential part of making sure that people have access to really healthy food," she said.
Smith-Brubaker, who served as a deputy ag secretary under Redding, said she hopes Pasa has always been on the right side of racial justice. Over the past year, the organization has redoubled efforts on that front.
Staff worked to ensure the massive annual conference reflected the diversity of agriculture, and it distributed grant funding to farmers of color, who didn't always benefit from USDA aid.
In statements, other entities supported Redding's efforts to bolster urban food production but largely avoided comment on racial issues.
Elder Vogel, chairman of the Senate Agriculture and Rural Affairs Committee, said he supports the Ag Department's efforts to promote farming and programs that enable city residents to grow their own food.
"Farming, by its nature, is an equal opportunity occupation," said Vogel, a Beaver County Republican. "Dedication and hard work are the primary requirements for success."
Liam Migdail, a Pennsylvania Farm Bureau spokesman, said urban ag complements the efforts of rural farmers and grows city dwellers' interest in food production.
"It's exciting to see renewed focus both on developing urban agriculture here in Pennsylvania and bringing greater diversity to our state's agricultural community," Migdail said.
Standing outside the York Fresh Food Farms packinghouse, Redding offered his reasons why urban ag is valuable.
Even on a tiny scale, growing crops can increase city residents' understanding of and appreciation for how food is produced.
It can create jobs in places where they are badly needed.
And it can break down polarizing assumptions about what is a rural or urban issue.
"All of these (urban) communities are better places if they are involved and engaged in food production," Redding said.
Smith-Brubaker said urban and rural farmers have plenty to learn from each other. City growers could offer ideas for marketing, for instance, while rural people could help urbanites scale up production.
After all, Redding said, a high tunnel can go anywhere there's space, and that could include a city lot.
"I'm really serious when I talk about ag being ZIP code neutral," he said. "I mean, I really believe that."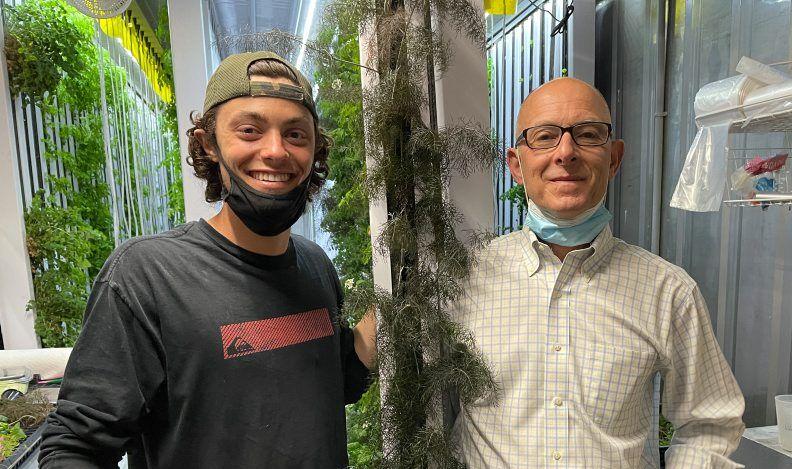 Should state ag departments increase their focus on urban ag?