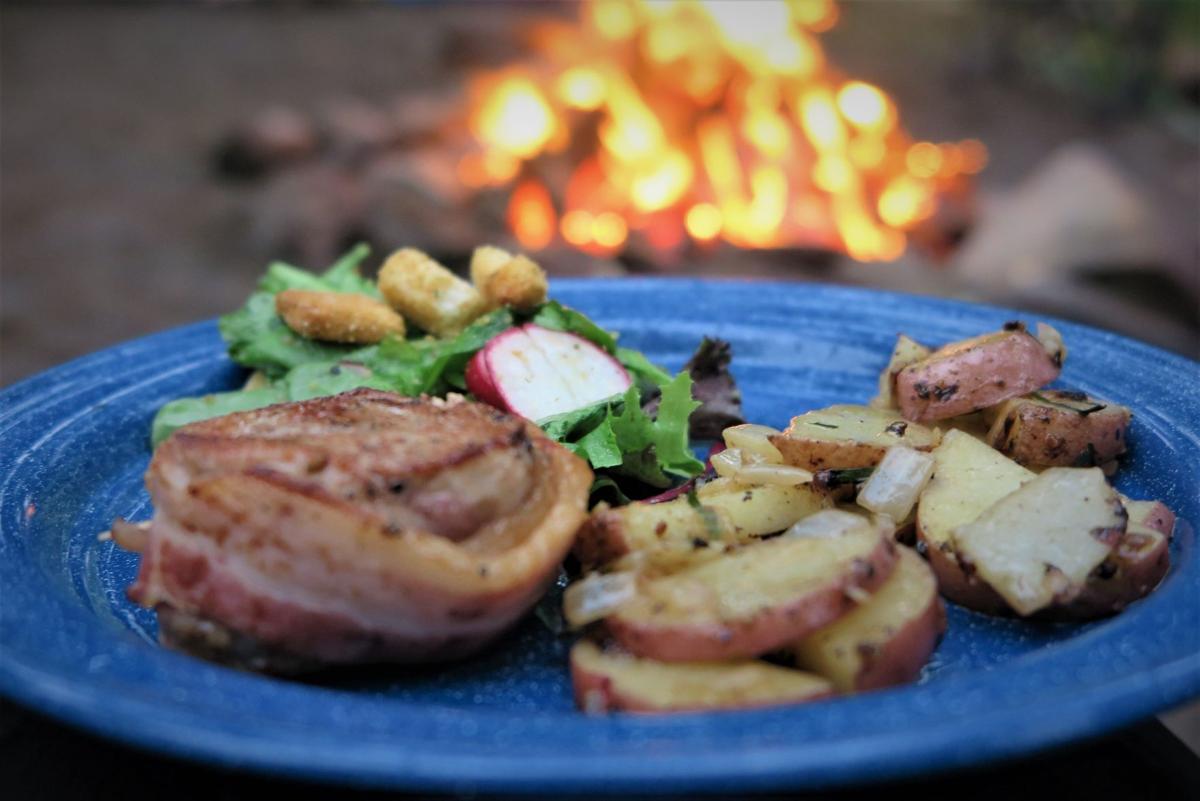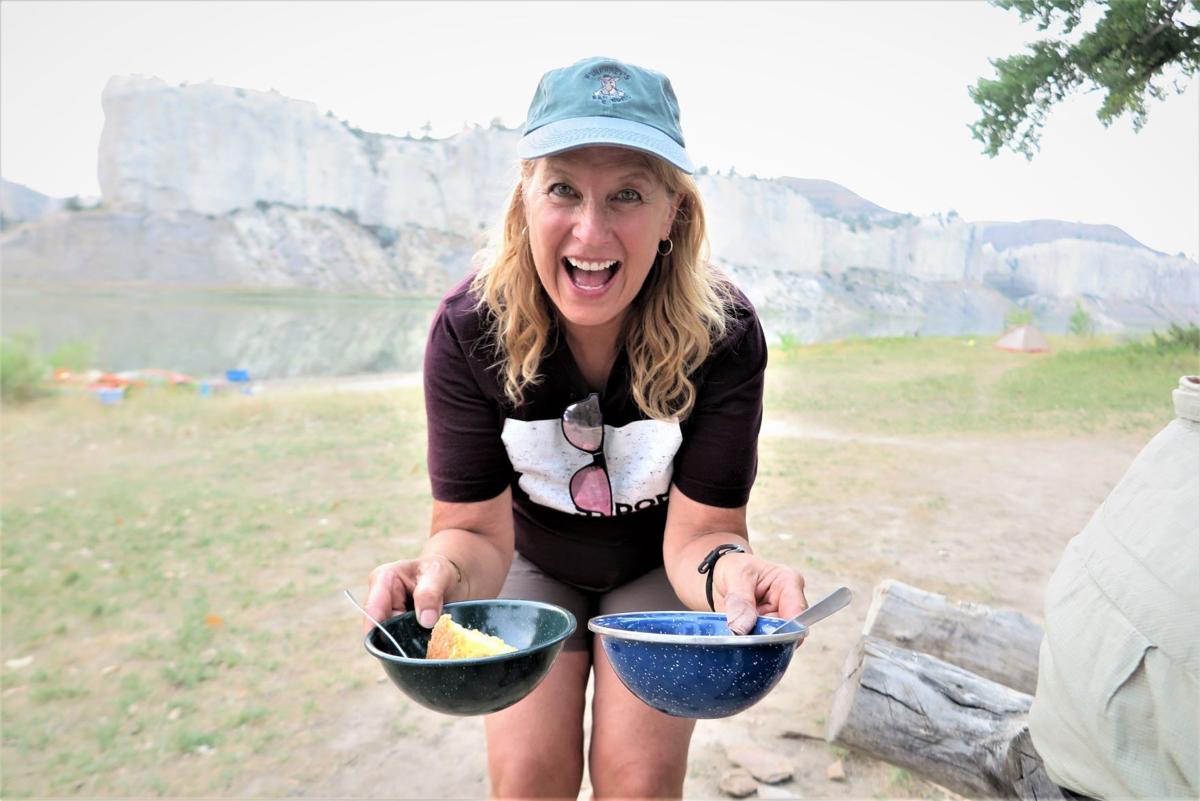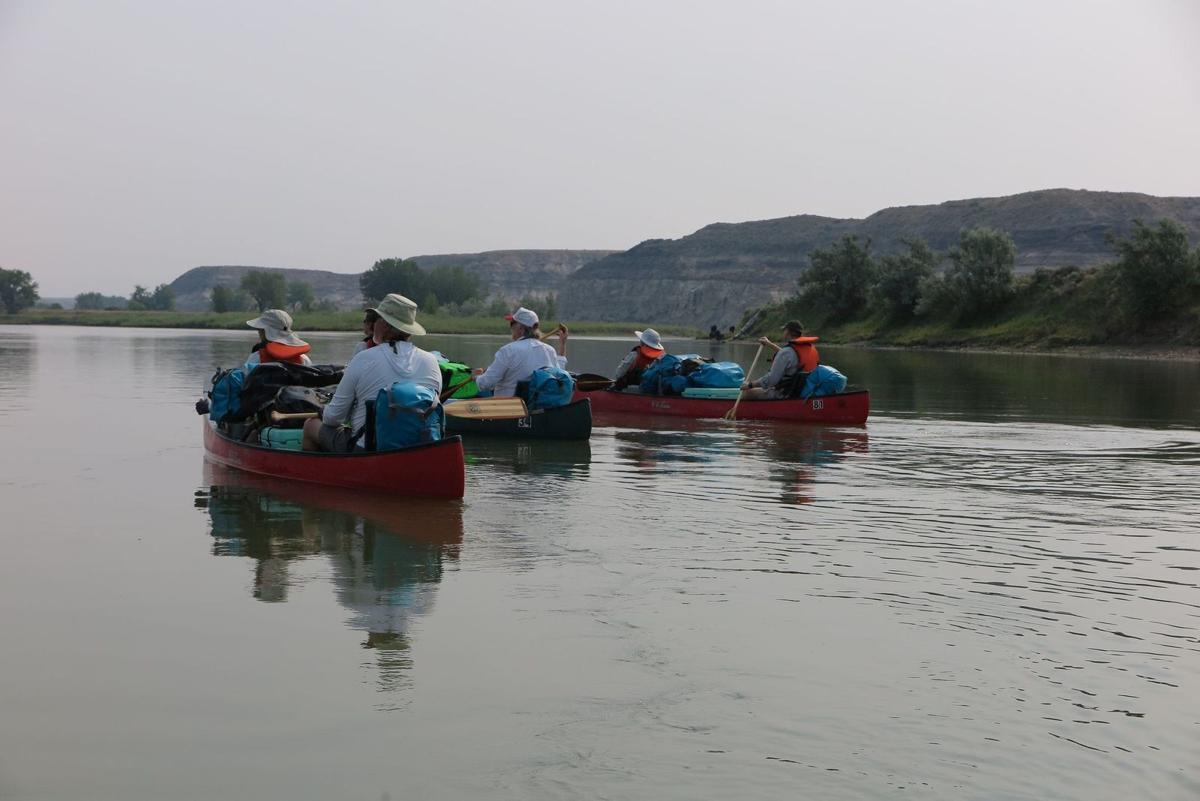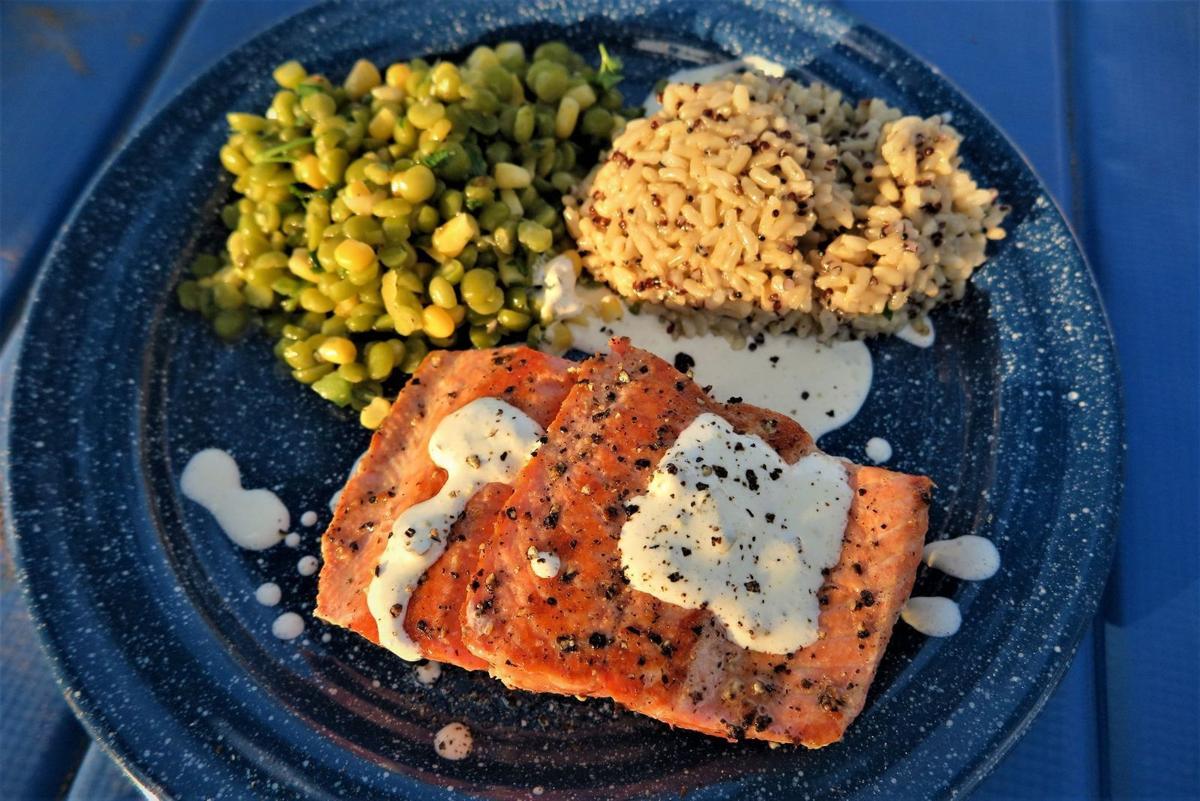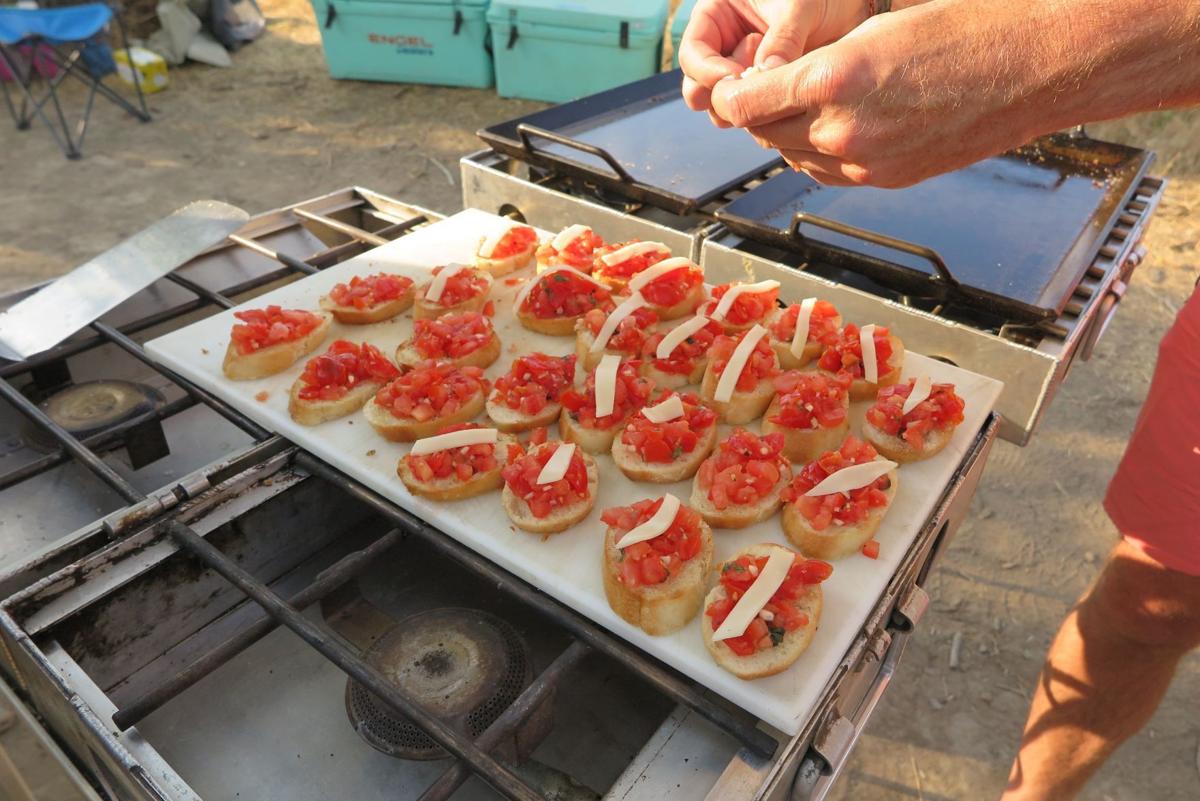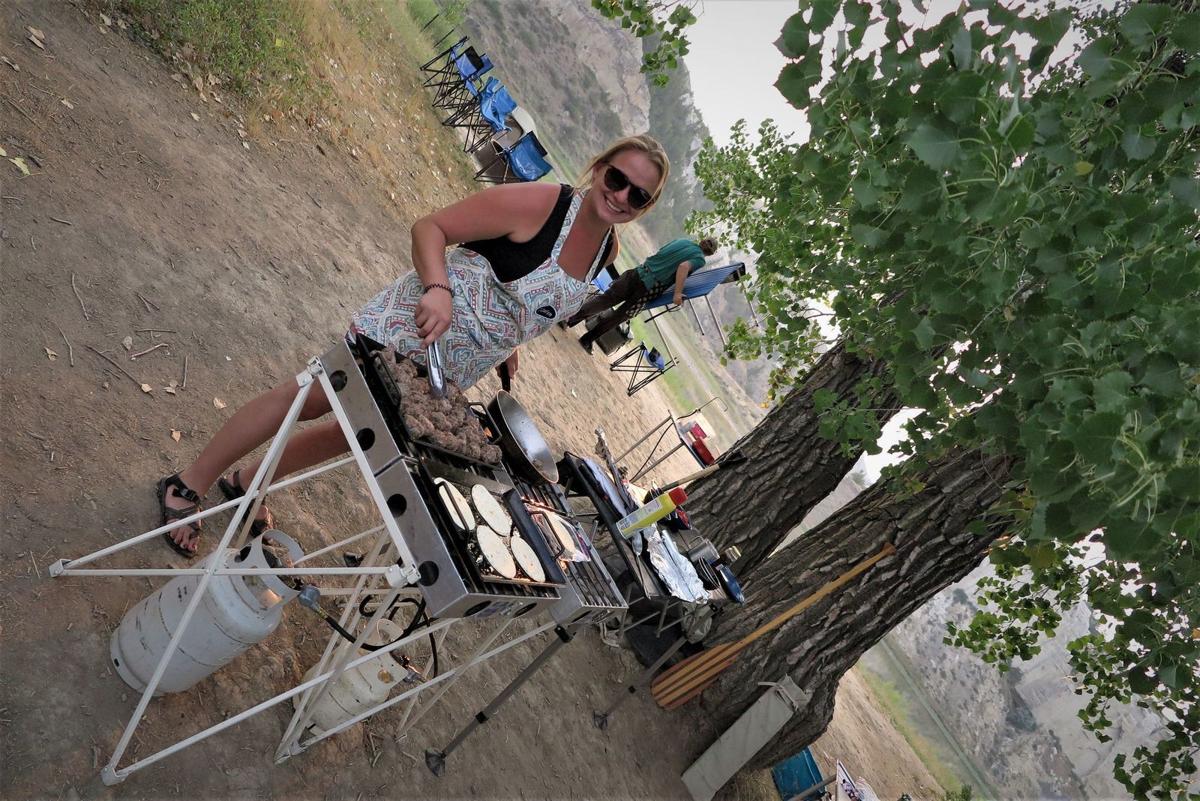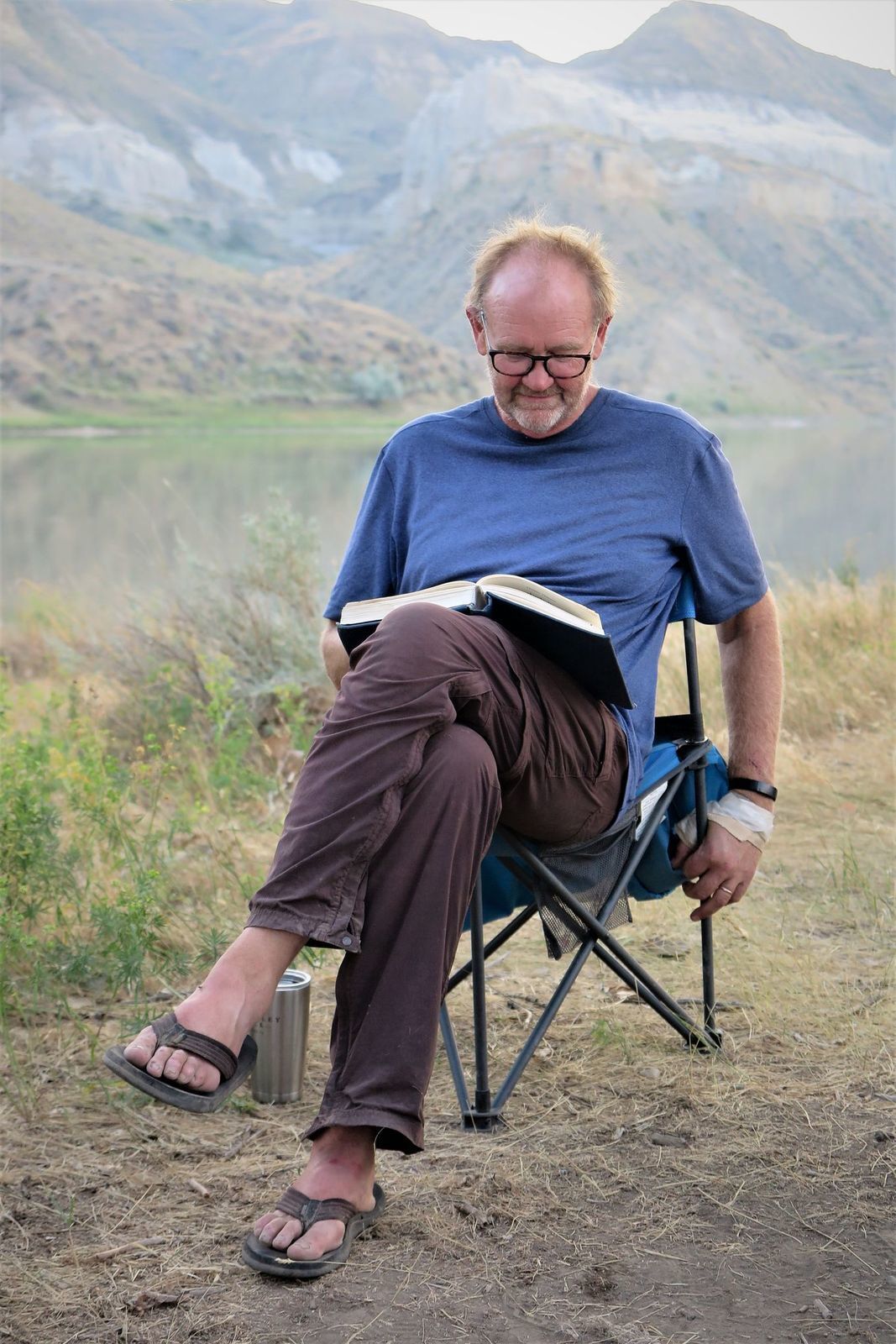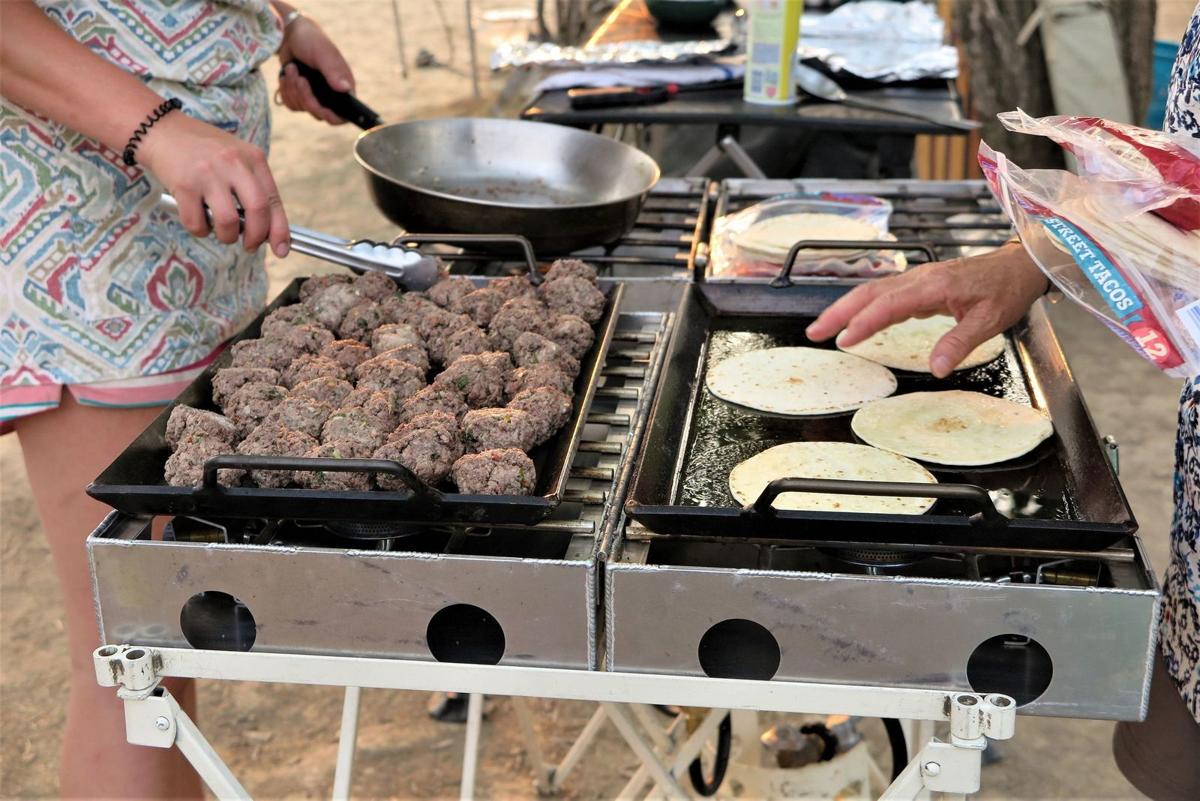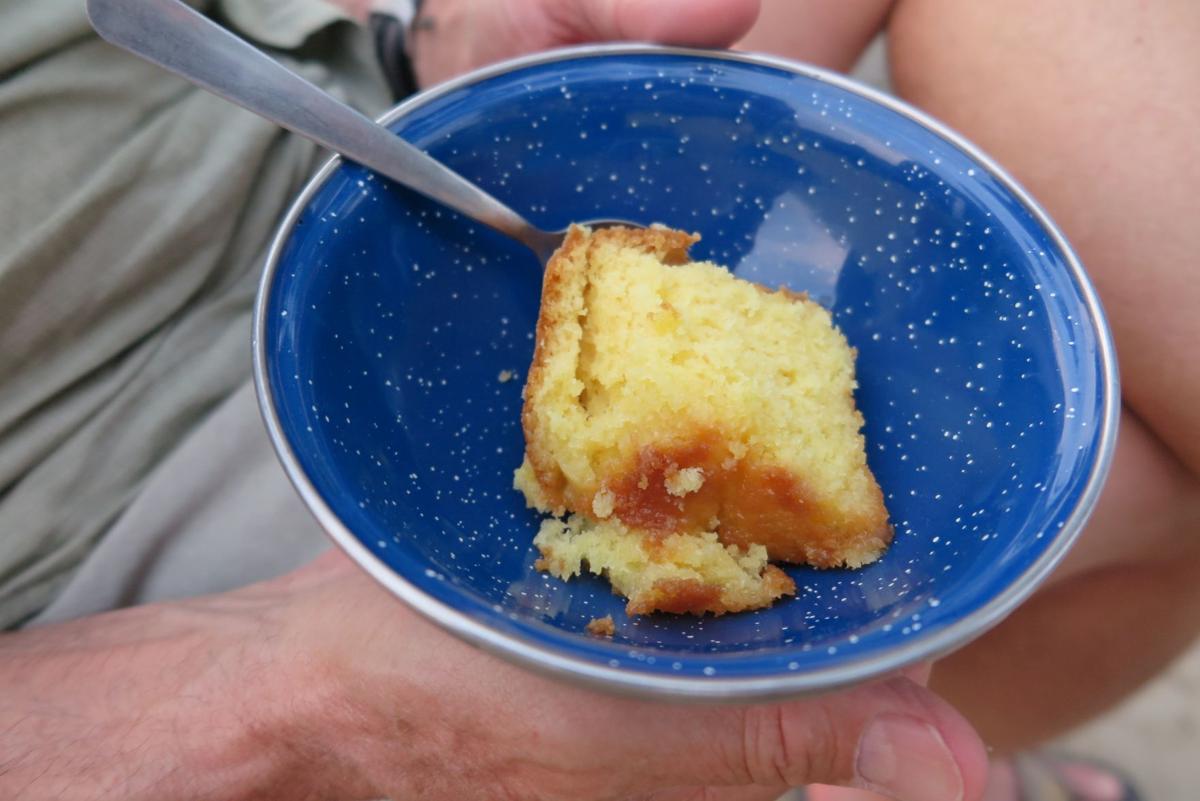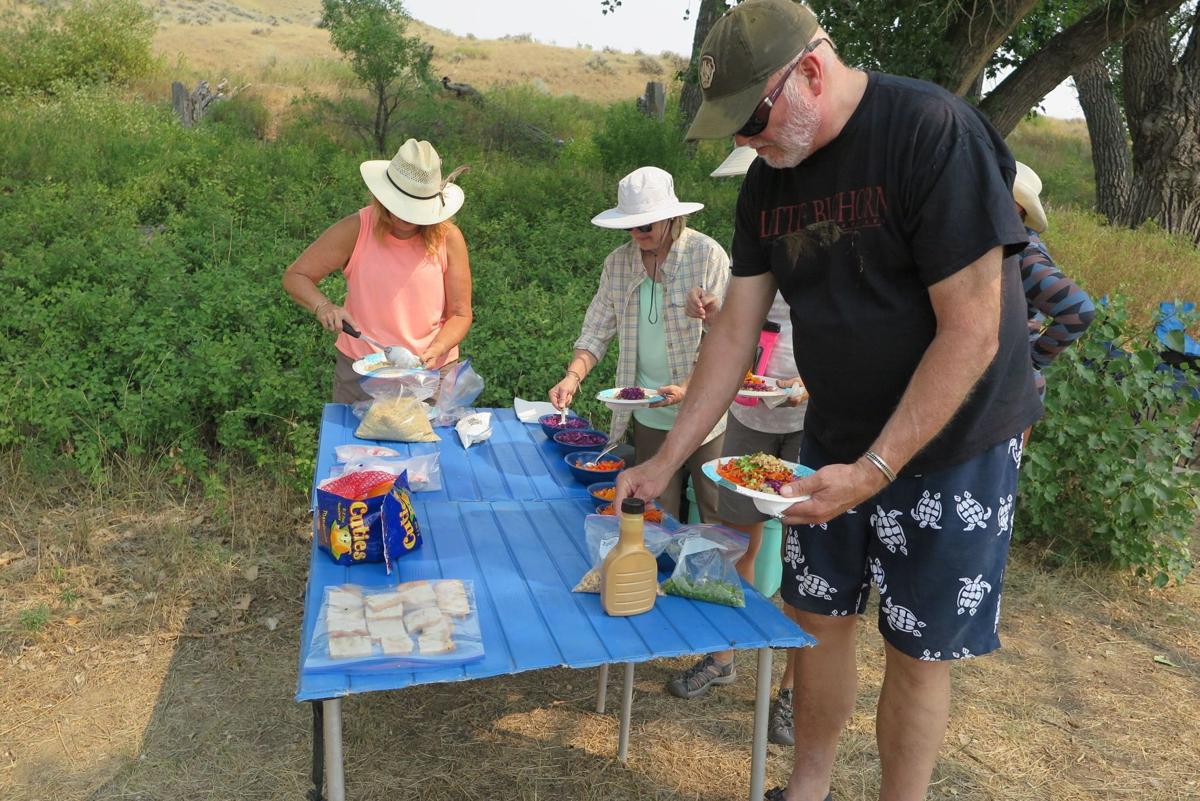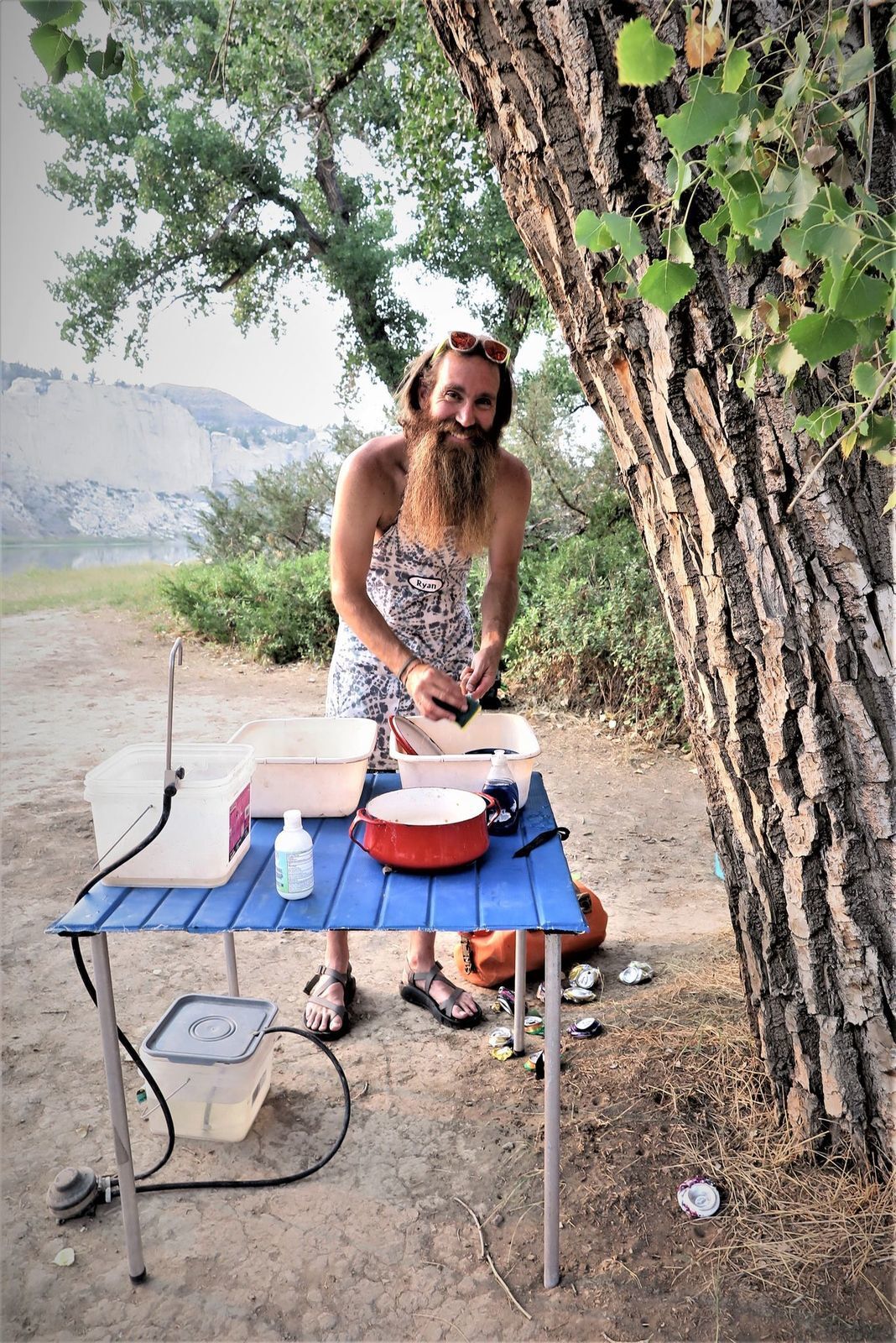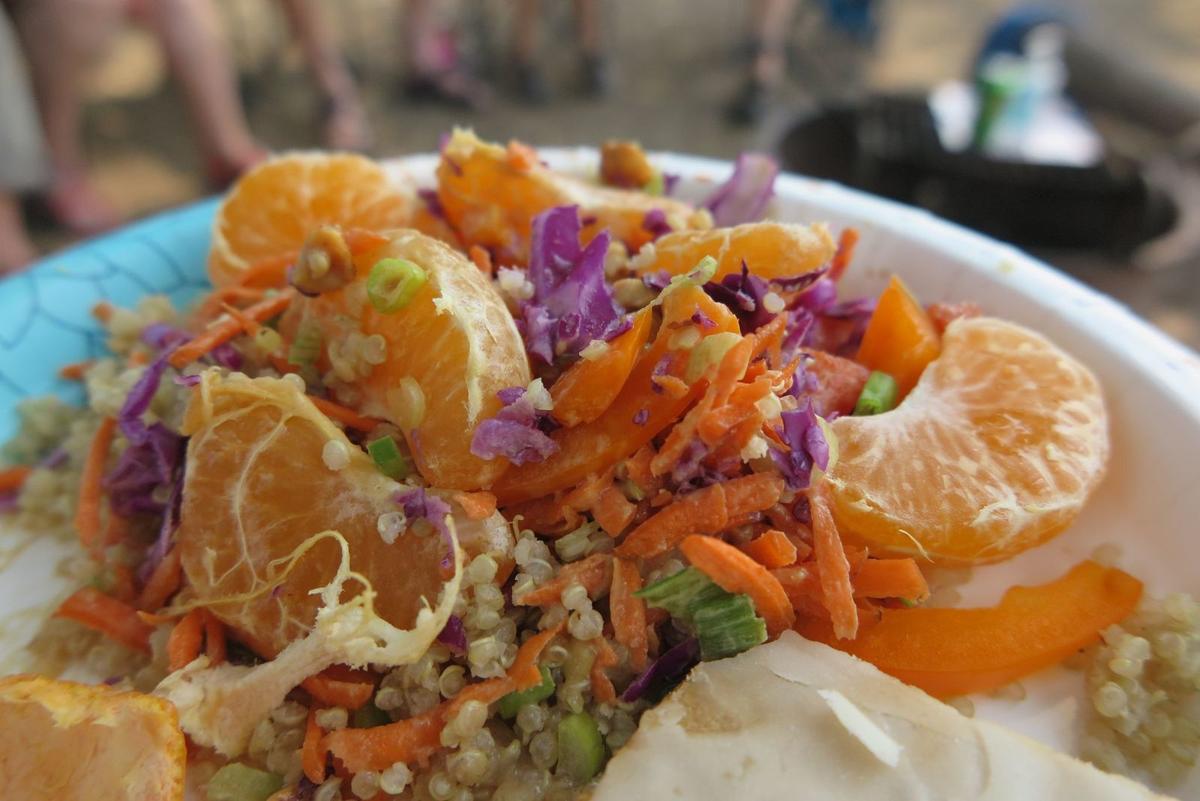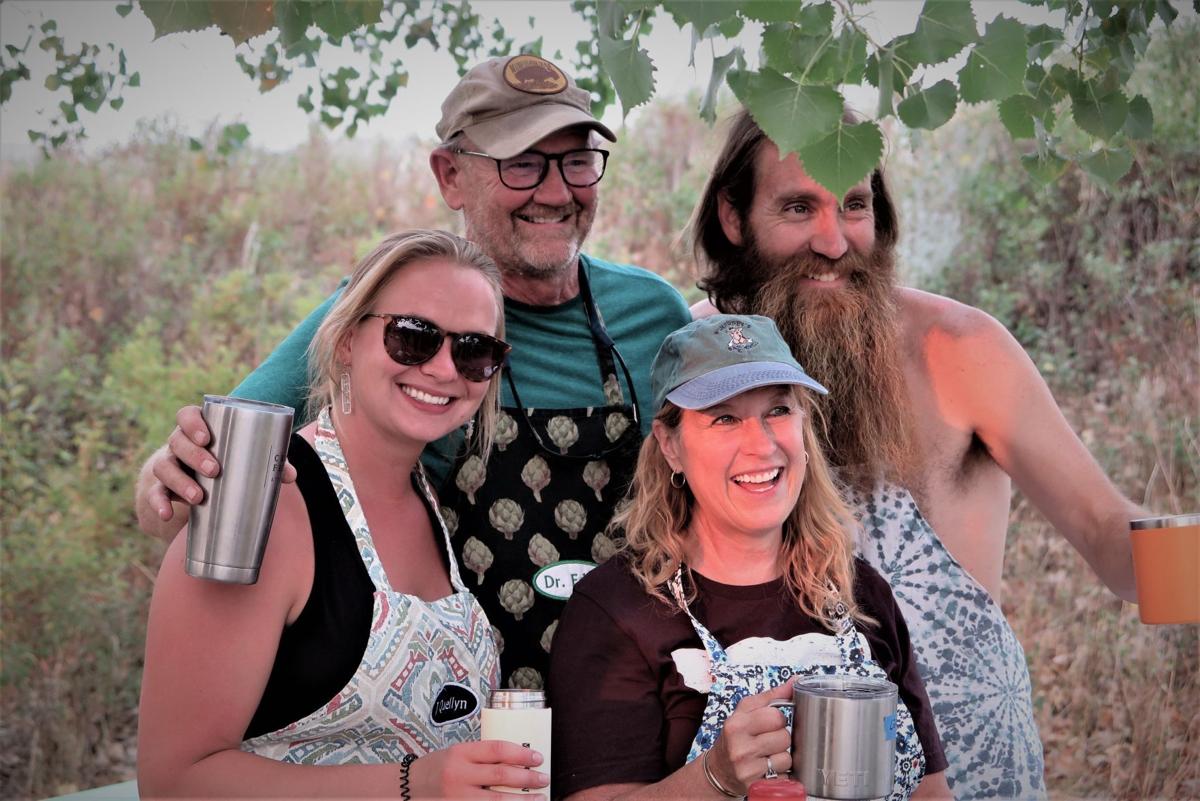 STELLA FONG
The Last Best Plates

Missouri River Outfitters (MRO) changed my view of "roughing it." My memories of instant oatmeal, ramen noodles, and coffee crystals mixed with hot cocoa and mini marshmallows were replaced by a new vision of camp cooking. MRO's owner Nicolle Fuguere and her team showed how food cooked in the wilderness does not have to be as primitive as roasting a freshly caught trout on a stick or boiling water on a canister stove to rehydrate freeze-dried beans for chili.
From Coal Banks Landing to Judith Landing, 10 of us were escorted down the 47-mile stretch of the Missouri River by guides Jacquellyn Bomgardner and Ryan Watkins, teamed up with Montana State University history professor Keith Edgerton and his wife, Lenette Kosovich. The four-day adventure took us by the sandstone White Cliff section that Meriwether Lewis had described as having "a most romantic appearance." We experienced a variety of Montana weather that brought several hot days, high winds and a violent thunderstorm.
We replicated a small segment of the journey that began Feb. 28, 1803, when Captain Lewis and Second Lieutenant William Clark led the Corps of Discovery in search of a route to the Pacific Ocean. Over four years and thousands of miles, they explored lands and rivers, and met Indigenous people heretofore unseen.
We watched the MRO team load the canoes and wanted to help, but knew we would just be in the way. They shoe-horned coolers filled with iced beverages, fresh and frozen foods, and jerry cans of potable water at a gallon per person a day into our boats. Grills and propane for the mobile kitchen along with creature comforts of lawn chairs, tables, tents and cots were squeezed into every cranny, with our personal gear, safely in dry bags, stacked on top. The freeboard sank ever closer to the water line with the three cases of wine we brought along.